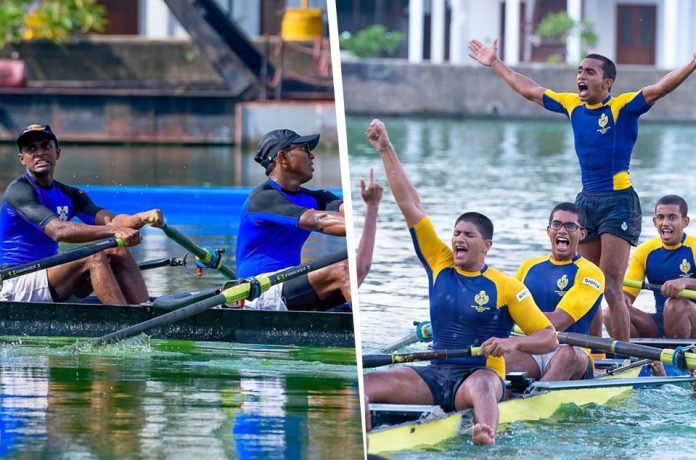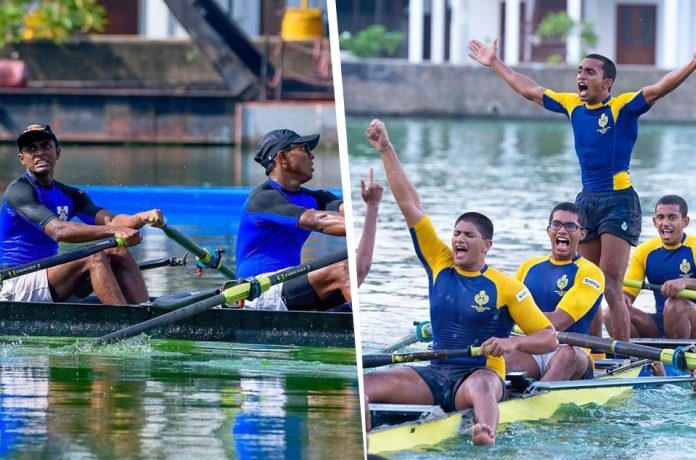 The annual Royal-Thomian Regatta for the prestigious T. N. Fernando memorial trophy will take place in grand style for the 50th occasion at the Colombo Rowing Club this Saturday, the 27th of October. This will be followed by the 60th Boat Race that will no doubt have an impact on deciding the victor of this year's Silver Jubilee encounter. 
Royal College emerged victorious last year and will hope to make it 5 titles in a row under Sajjad Ajmal's captaincy. The Thomians haven't tasted victory since 2014 and will be looking for revenge this year after losing the final race last year by half a boat length. This year the Thomians will be led by Dharaka Peiris. 
The total number of points of all races amount to 52 and all events will be 1000-yard boat races. Below is the event list and the points for each race. 
 Race                                                         Points

Senior Fours (A Four)                                    12 

Junior Fours (B Four)                                     8 

Junior B Fours (C Four)                                  – 

Senior Sculls (A Scull)                                   6 

Junior Sculls (B Scull)                                   2 

Senior Pairs (A Pair)                                     8 

Junior Pairs (B Pair)                                     4 

Senior Double Sculls (A Double Scull)         8 

Junior Double Sculls (B Double Scull)          4 
The overall tally stands as 23 – 21 in favour of the Thomians, whilst 5 encounters have ended in ties. This weekend the Roy-Tho regatta will reach yet another milestone as the schools celebrate its Silver Jubilee. The regatta will definitely be one for the ages so make sure you catch all the live action on www.thepapare.com from 12.30pm onwards.