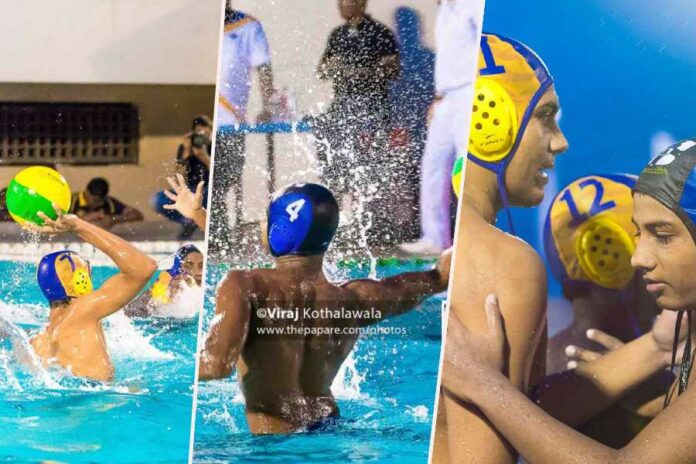 The 29th Dr. R.L. Hayman Water Polo encounter is set to swim off its 1st leg tomorrow, the 1st of October at 5.00 pm at Sugathadasa Swimming Pool Complex.
Hayman is a water polo encounter between 2 leading schools in Sri Lanka, Royal College- Colombo and S. Thomas' College- Mount Lavinia with a long history of 3 decades. It made its first appearance in 1992 in memory of a sub-warden of S. Thomas' College and donor of their swimming pool, Dr. R. L. Hayman. Hayman had to take a break for 2 years since its last appearance in 2019 due to unavoidable circumstances.
Making a comeback of the encounter the boys from Reid Avenue and the boys from Mount Lavinia, are ready to bring the missing excitement, thrill, and energy alive. Royal will be fighting to hit a hat trick win and Thomians looking forward to regaining their lost title 2 encounters before.
Dr. R. L. Hayman's trophy is played in 2 legs and the champions will be decided on aggregate goal difference at the end of both legs.
Currently, the Dr. R. L. Hayman trophy resides at Reid Avenue after the exceptional wins of 2018 and 2019 by Royalists. Royal College has won 9 titles so far in the overall tally. Umindu Katugampala leads the Royal under 19 team for the 29th encounter.
The Thora team will fight against Royal with the captaincy of Dirhean Dias. So far Thomians lead the overall tally with 16 wins.
The under 15 junior encounter for the Mahinda Liyanage Challenge trophy will also take place tomorrow at 3.00 pm at Sugathadasa.
The encounters will be held under the standard FINA rules and regulations.
You can enjoy the live match with ThePapare live stream.