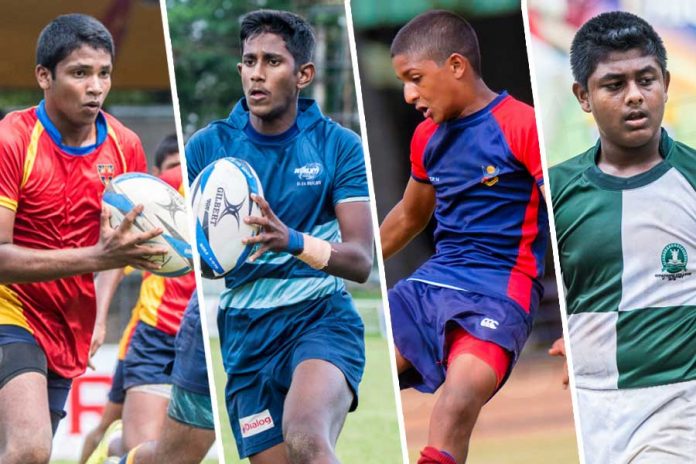 The Schools' under 16 All-Island Ten's tournament will take place on the 4th and 5th of August with the participation of the heavyweights in the schools' rugby arena.
With the conclusion of the U18 sevens tournament this week, the focus will shift to the Hill capital stadiums of Pallekelle and Digana where the two-day tournament will be played with 4 groups battling in each stadium before the spotlight shifts to Pallekelle on the 5th for the business end of the tournament.
The Under 16 League tournament was introduced by the Sri Lanka Schools' Rugby Football Association in a bid to improve the junior rugby system in the country. The initiative that kicked off a few years ago has had tremendous growth with ample schools enlisting themselves in the junior tournament. Played under normal World Rugby guidelines, the under 16's will use the full ground as the playing area.
The tournament evolved from a 12-A-Side tournament to a 10-A-Side tournament in the previous year and the tournament has normally been played in Kandy taking the norm out of the normal tournaments.
Players born after 31st December 2002 will be eligible to participate and it will be an ideal opportunity for the juniors who are on the brink of making it to the big arena to bring out the best in them.
Last year it was Trinity College that emerged victorious in the tournament defeating Kingswood College in the final after an extra time winner, with the match tied up at 12-all at full time. St. Sylvester's, St. Joseph's and Dharmaraja were the winners in the other categories, claiming the Shield, Bowl and Plate Champions respectively.