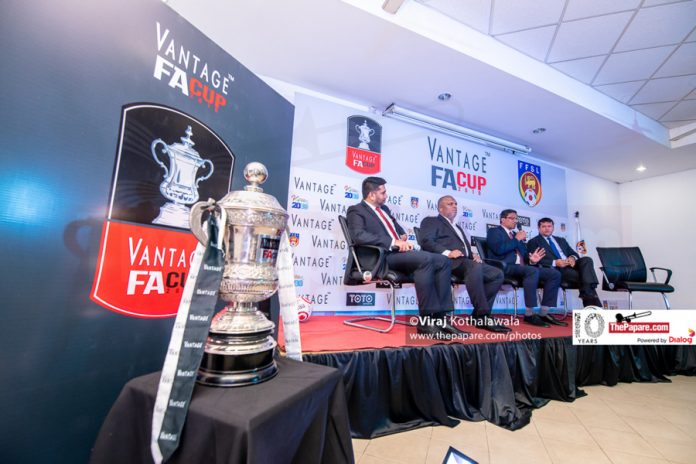 The Football Federation of Sri Lanka (FFSL) has informed that the FA CUp will resume from this weekend with matches in several leagues.
A media briefing was held at the Football House for the..
The Vantage FA Cup which kicked off on 30th of March was put on hold due to the prevailing security situation in the Island.
A Special Announcement was made by the FFSL General Secretary on the official page as soon as the unfortunate events unfolded;
"FFSL General Secretary requests all leagues, schools, clubs to postpone all football matches, events and meetings until further notice. This advice is issued for the safety of everyone and to support the ongoing security operations by the security forces.
He further stated that, don't gather in groups, be vigilant and don't spread rumours and hatred. Stay with your families and support each other and all communities."
The tournament which went on for a couple of weeks saw matches in round 1, 2 and 3 being held. The island wide tournament attracted 800 plus teams and was scheduled  to be completed by end of August. With the matches now commencing, losing out three weeks of competition it runs the risk of going beyond the planned dates.
As the Sri Lankan National team is taking part in the World Cup Qualifiers in June, the FA Cup might get delayed further as the FFSL will be busy with the International fixtures.
FA Cup is the longest running football competition in the Island and attracts teams from all levels.
>>For more Football News Click Here<<