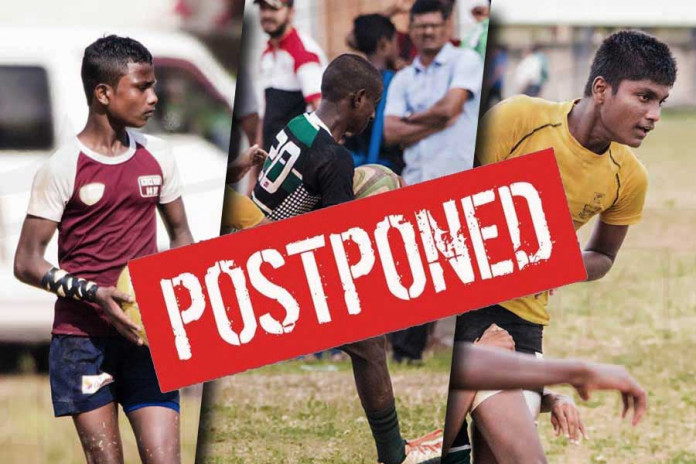 The Under 16 fifteen-a-side league tournament has been postponed, the Schools' rugby Association confirmed today.
The confirmation of the postponement comes in minutes after news that Richmond College qualified for the quarter finals from the Southern region.
Colombo Race Course will be the venue as the final eight schools battle it out for the Schools..
The quarter finals were scheduled to be held on the 24th, 25th and 26th of August at the Racecourse International Stadium, however due to requests from schools, the Sri Lanka Schools' Rugby Football Association (SLSRFA) has decided to postpone the tournament.
"There were lot of injury concerns for the schools after the 10's tournament which took place the past weekend (19th & 20th August), so we decided to push the tournament behind", SLSRFA Secretary Denzil Darling said, speaking exclusively with ThePapare.com.
Will St. Peter's College manage to retain their Division I Inter Schools' Under 16 10-A- Side Rugby..
Furthermore, he went on to say that the tournament has been scheduled to recommence following the beginning of the 3rd term of school. "The Schools requested us to postpone the competition and have it after schools re-open. Schools re open on the 4th of September "
The dates following the postponement are yet to be confirmed.