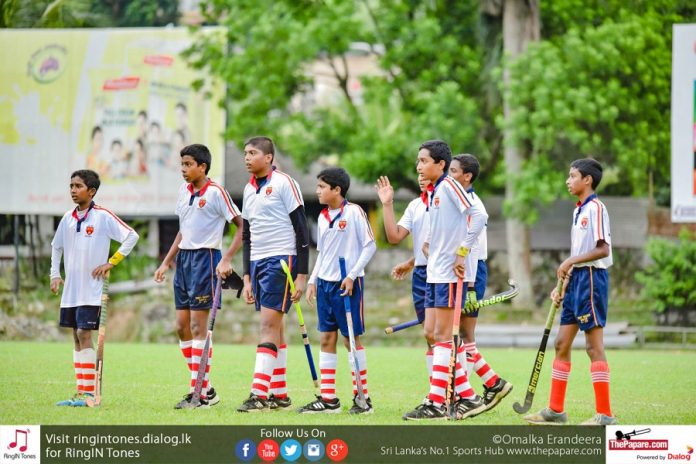 The Trinity College Under 14 Hockey Team managed to secure the Gold Star at the All Island Inter School Hockey Tournament. The tournament was held at the Vincent Dias Stadium in Badulla, conducted by the Sri Lanka Schools Hockey Association.
The tournament kicked off with Trinity beating St.Benedicts' by a mere goal with the scores ending up at 2-1. Both goals were scored by Anuradha Wijethunga who had a brilliant game while H. Fernando scored for St.Benedict's.
Progressing further, they managed to defeat S.Thomas College by 3 goals to nil. Mohomed Aqeel scored a hattrick as they went into the finals to meet Uva MV.
The final match turned out to be a cliffhanger as Trinity scored a late goal to edge out Uva MV by 1 goal to none. Mohommed Aqeel was yet again the golden boy with the stick.