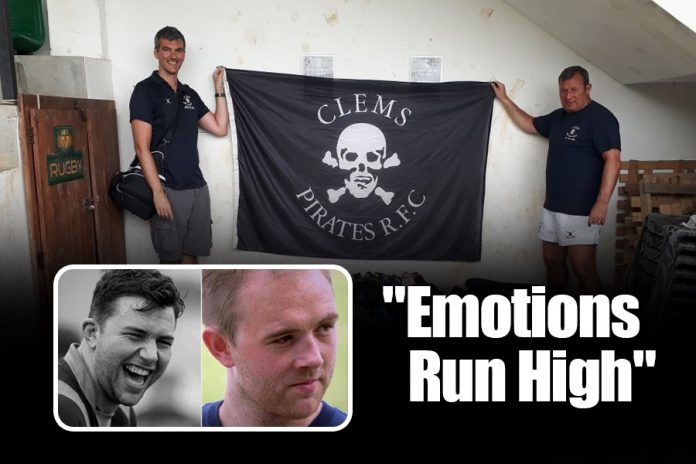 The Durham based Clem's Pirates Rugby team that arrived in the Island last week (10th May) successfully ended their tour as they travelled down south, earlier today, despite tragic circumstances.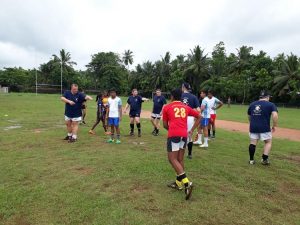 The Durham City RFC made a great gesture to St. Aloysius College Galle, the game of Rugby and most importantly, their two teammates who left us earlier this week, Tom Baty and Thomas Howard, by honoring their tour commitments down south.
It was an emotional trip for the Clem's Pirates team as they headed to St. Aloysius College Galle, without their two teammates, to conduct a training camp for the Aloysius College rugby players. This was a part of their initial plan, but after the tragic incident that took place, one would have assumed that the Durham City team canceled all plans and headed back to England.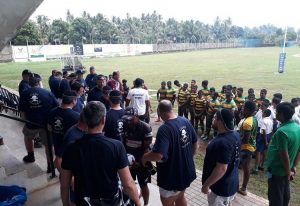 However, the British team made a heart-warming gesture by conducting the coaching camp and donating rugby training gear to the College, in memory of the deceased. Whilst playing, teaching and sharing their experience with the school players, choosing an upcoming team like St. Aloysius College is a highly commendable act as well.
Now, after successfully completing the coaching camp, the Durham City Clem's Pirates Rugby Club's stay in Sri Lanka will come to an end. It will be regarded as one of the most emotional and saddest tours and definitely a tour every player would remember.