A dominant Thisuri Molligoda left no space for competition as she secured the fourth and final week of the Astoria Asian Tennis Tour defeating Harshita Chugh to earn herself a clean swipe in the women's competition.
The Asian Tennis Tour in Sri Lanka was a four week long singles series with the first two weeks being the men's competition and latter two being the women's. The two-time national champion, Molligoda had momentum with her as she entered the second round defeating Vikram Bhasin in the first week.
Sri Lanka's Thisuri Molligoda wins Asian Tennis Tour
Facing another Indian national in the week 2, the 19 year old Sri Lankan found it easy in the finals as she won the game in straight sets with scores reading 6-1, 6-4. Her opponent Harshita Chugh fought back in the second set to reach four games but the determined Molligoda restricted her to that score and completed the set to win the week.
Coming to the second week, Molligoda had some enthralling competition from Amritha Muttiah in the opening round and later defeated Rithika Yadav 6-0, 6-0 in the quarterfinals to reach the finals. Kemalie Herath who faced Molligoda in the semifinals was no match for the defending national champion as she won the match without conceding a point. The scores read 6-0, 6-0.
Successful Asian Tennis Tour for Sri Lanka
With Thisuri Molligoda winning the fourth and final week of the Astoria Asian Tour, the Sri Lankan edition of the Asian Tennis Tour has come to a conclusion and the hosts will have plentyl to take from the international series.
Neighbouring India outclassed the Sri Lankans in the men's segment but the Lankan ladies were impressive in the third and fourth weeks.
Good Start for Molligoda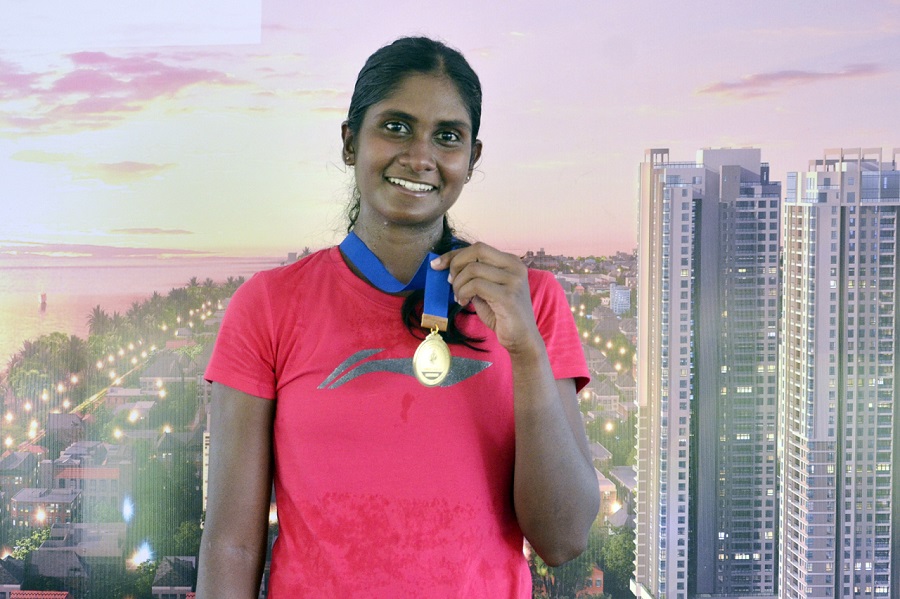 The first international series win for Molligoda should boost her morale as she intends to continue a career in tennis. The former Visakhian and national title winner will look to keep up her good form progressing towards the local ranking tournaments.