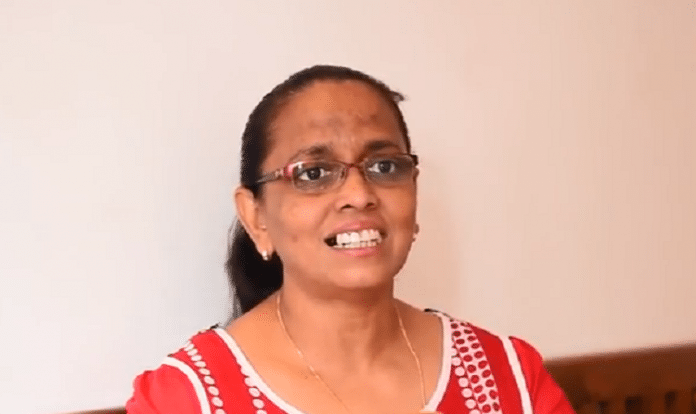 Double International Thilaka Jinadasa has been officially appointed as the new Sri Lanka Netball coach.
Sri Lanka Navy won the 2017 Emirates Airline Dubai Rugby Sevens Open Women's Netball tournament.
The news was confirmed by Jayanthi Somasekaram, secretary of the Sri Lanka Netball Federation.
"Yes, the appointment was approved by the Minister of Sports. We had the interviews in November and had a couple of inquiries regarding the interview process but it has all been cleared. We still have some personal terms to be agreed with Thilaka (Jinadasa) but that won't be a barrier," Somasekaram told exclusively with ThePapare.com.
A protest was made by two other applicants in Hyacinth WIjesinghe and Somitha De Alwis, after the interviews were done but the inquiry panel headed by Milton Amarasinghe found that the interview process for the netball coach selections was done correctly.
"Finally, it's been confirmed. I got it officially. I have tried so many times but was rejected one time and not selected the other time even with all the relevant qualifications. But never complained or went behind anyone to get explanation. Waited patiently since my only dream was to coach and serve my country," an ecstatic Thilaka Jinadasa wrote on her Facebook profile.
"Hopefully with all the support am confident that with the talented players currently in Sri Lanka, we can regain our lost pride in 2018. Thank you all and looking forward to all of your support to work hard towards our common goal of bringing back our lost pride," she went onto write.
Holy Family Convent, Kurunegala won the 2017 All Island Schools' Games Netball U16 & U18 championships defeating…
This will be the 2nd time Jinadasa will be coaching Sri Lanka. She was first appointed back in 2009 and within six months was able to win the 7th Asian Netball Championship in Malaysia and achieve the best world rank of 14th. A feat which Sri Lanka has not been able to match since then.
This time too she will be entrusted with a similar task, the 11th Asian Netball Championship in September 2018.    
Born on 15th March 1963, Thilaka Jinadasa is one of the first two female Sri Lanka athletes, alongside Deepika Chanmugam, to represent the country at the Olympics back in 1988. She represented the country in athletics from 1984 to 1991. She won a medal in each of her South Asian Federation (SAF Games) in 1985, 1987, 1989 & 1991. In 1987, she won gold in the 100m hurdles with a new SAF record, silver in 4x100m and bronze in 400m hurdles.
After retiring from athletics in 1991, she resumed her netball career for which she was selected to the national pool back in 1985 but had to choose between the two. She played in the 3rd Asian Netball Championship in 1993 where Sri Lanka was placed third. Jinadasa went onto be vice-captain of the Sri Lanka team in 1997 at the age of 34 and won the 4th Asian Netball Championship.
In 1998, she started her coaching career with Maldives and achieved qualifications in Australia and Singapore (Netball Level 1 Australia, Netball Level 2 Singapore). She also has a Netball High Performance coaching certificate from Australia and is currently awaiting her Netball Level 3 assessment. After winning the Asian Championship with Sri Lanka, she took up coaching the Brunei national side in 2010 where she has been working since.    
For More Netball News Click Here