The Singer Schools Under 19 division 1 cricket tournament 2016/17 has unearthed another crop of talent to the national grid. With the current season nearing its end, ThePapare.com takes a closer look at the best of the best in this comprehensive dossier of Sri Lanka's budding cricketing stars.

Lasith Croospulle – Maris Stella College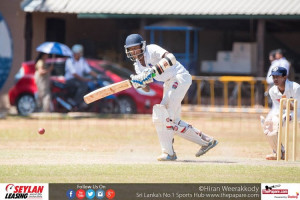 The talented right hander was a member of the 1000 run club this season. Playing in 14 matches from Maris Stella College, he notched up a best of 205 not out against St. Xavier's College Marawila in their Singer Cup Under 19 inter-schools cricket match played at Kadirana. He ended the 2016/ 17 season with 21 innings to his name at an average of 61.75, reaching a total of 1148 runs. This allowed Croospulle to become a part of the Sri Lanka U19 squad for the Youth Asia Cup 2016 and the current tour of Australia.

Nipun Sumanasinghe – St. Joseph's College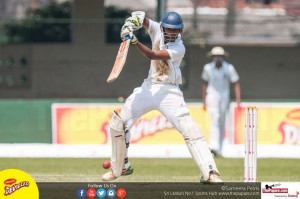 The stylish left hander was in terrific form for the Josephians throughout the season. He was the first to reach the elusive 1000 run mark this season, getting there with a brilliant century against St. Benedict's College. He was a main stay with the bat in 19 matches scoring 1099 runs with 3 centuries and 5 half-tons. His contributions were not only with bat in hand as he ended the 2016/17 season with 30+ wickets and this excellent form propelled him to a place in the Sri Lanka U19 squad for the Australian tour.

Nipun Dhananjaya Perera – St. Joseph Vaz College.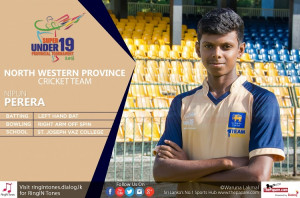 The St. Joseph Vaz all-rounder was the standout player for the Wennappuwa team. The Left handed batsman notched up 880 runs for his team including 3 centuries and 3 half centuries with a highest score of 110. Dhananjaya picked up 70+ wickets with his off-spin. If you are a St. Joseph Vaz supporter, be excited because this youngster has two years left in his school cricketing career.
Hareen Buddila – St. Aloysius' College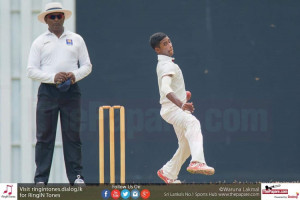 St. Aloysius' College left arm spinner sparkled this season and even managed to receive a national call up. He represented his alma mater in only 12 matches due to national duty but bagged 93 wickets which include an astonishing eleven 5-wicket hauls and four 10-wicket match bags. He is expected to be a part of the Sri Lanka U19 squad for the upcoming Youth World Cup which might restrain the diminutive all-rounder from playing schools cricket next season.

Shanogeeth Shanmuganathan – Trinity College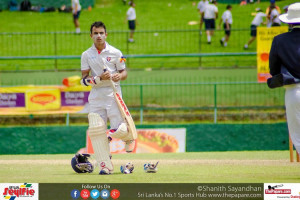 Trinity College captain, Shanogeeth Shanmuganathan was an absolute treat to watch this season when he smashed over 1200 runs in close to 20 matches this season. The left-handed top order batsman represented Sri Lanka U19s last year and in his 4th year for the Lions, Shanogeeth managed to take 68 wickets with his left-arm spin as well.
Miflal Ameen – St. Peter's College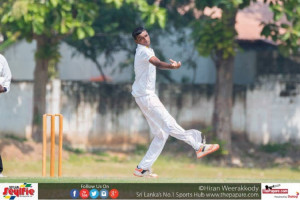 Playing his maiden 1st XI season, the tall Peterite left-arm spinner, Miflal Ameen became the first bowler to reach the 100 wicket mark this season. He took close to 20 matches to reach this feat and his 100th wicket came in their important match against S. Thomas' College. He captured over 6 five wicket hauls in the season.
Naveen Gunawardena – Thurstan College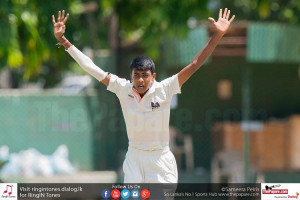 The left-arm orthodox spinner picked up close to 95 wickets in close to 15 matches this season despite missing out several matches due to injury. He registered the best bowling performance of 2016/17  when he took 10 for 36 in a single innings against D.S Senanayake College.

Pavith Rathnayake – S. Thomas' College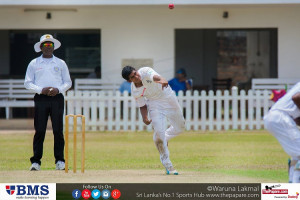 The left arm 'tweaker' from S. Thomas' College was a key figure in their bowling attack the school by the sea. Playing in 20 matches this season, the youngster managed to pick 100 wickets for his alma mater, with 10 five wicket hauls throughout the season. His best bowling performance in an innings came against Dharmapala College, Pannipitiya where he took 7 Palian wickets for just 44 runs. He is eligible to represent his school for two more seasons.

Malindu Maduranga – Mahanama College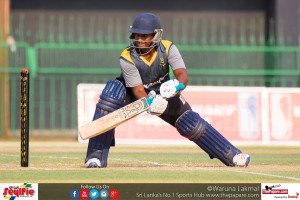 Mahanama College captain was the standout player for his school this time around. Playing in his third season, Maduranga notched up over 1000 runs in close to 14 matches. He ended 2016/17 with 5 hundreds and 3 fifties with a best of 184 to his name. His school heroics won him a place in the first class circuit playing for Colombo District and Colombo Cricket Club in the SLC conducted premier tournaments. He shone with the bat in the Inter-District tournament semi-final (55 off 43) and final (41 off 51) as Colombo District won the championship.
Sahan Suraweera – Ananda College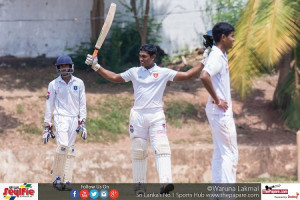 The hard-hitting Ananda College left hander was in flying form this season. He was the lynchpin of Ananda batting as he went pass the 1000 run mark with a best off 118. The gifted batsman scored 5 centuries and 4 half-tons in 19 matches this season. Sahan has currently flown to the UK to participate in the English County Cricket League and may even miss the final of the 'Singer' U19 division 1 two-day tournament.

Charana Nanayakkara – Thurstan College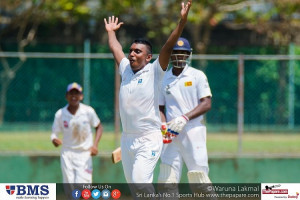 The talented Thurstan College all-rounder finished off his 6th year for his school when he scored 895 runs with the bat and bagged over 45 wickets with the ball in nearly 15 matches. His spell of 8 for 15 against St. Joseph's College was fantastic and the 2015/16 Thurstan captain played a major role in helping his alma mater reach the Schools' U19 division 1 limited overs final. He missed out on the U19 division 1 two-day semi-final against Richmond College due to a leg injury which proved costly as Thurstan lost in a cliff-hanger.

Santhush Gunathilaka – St. Peter's College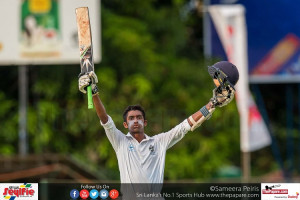 He opened the batting and opened the bowling for St. Peter's College and impressed in both disciplines. Santhush managed to score 1098 runs this season from nearly 20 matches. He slammed two centuries and a handful of half-centuries including a whirlwind 50+ in the 83rd Battle of the Saints against St. Joseph's College. The right arm pacer bagged over 35 wickets throughout the season and will be a serious contender to break into the junior national team next season.
Kavishka Anjula – Ananda College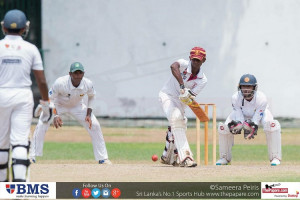 Captain of the side and the opening bower, Anjula picked up nearly 40 wickets with his right arm medium pace. In the batting department, the left-handed middle order batsman struck over 1000 runs with 2 centuries and 7 half-centuries. He will be expected to lead the Ananda outfit in the two-day final next week and hopefully bring the trophy to Ananda Mawatha.

Pathum Nissanka – Isipathana College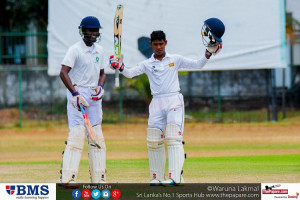 The Isipathana College right-handed batsman was in cracking form. He played only 9 matches this season due to national duty with the Sri Lanka U19 team for the South Africa tour. In those 9 matches, Nissanka struck 923 runs at an average of 70.00. Four centuries and a few half-tons helped him to his run tally this season with a best of 205 runs, one of a very few breaching the 200 run mark in an innings.

Nishan Madushanka – Moratu Vidyalaya
The right-handed batsman from Moratu Vidyalaya was undoubtedly the standout player for his school. The vice-captain of the team scored 933 runs in 12 matches this season with 2 centuries and 6 half centuries. He maintained an average close to 50 runs and registered his highest score of 178 against Zahira College, Colombo.