The Royal-Thomian Water polo encounter, or more commonly known as 'The Hayman' is due to start off with the first leg on 1st October followed by the second leg on 8th October, 2016.
Dedicated to the late Thomian Sub Warden, Dr. R.L Hayman, the Royal-Thomian water polo encounter came to life back in 1992. The Dr. R.L Hayman Trophy has occupied the Thomian trophy cabinets for a majority of the years with the Mount Lavinia lads winning on 15 occasions. Royal College have won the trophy 7 times and the trophy was shared on two occasions.
'From there Royal', Reid Avenue readies for Hayman
Royal College haven't got their hands on the silverware since 2012; a three year long wait. The Royalists will in no doubt let S.Thomas' not have it easy in 2016, while S.Thomas' will look to retain their glory for the 4th consecutive year. In comparison, Royal have the edge as S.Thomas' College have a relatively fresh team since the big names of 2015 have moved their way up to the National team.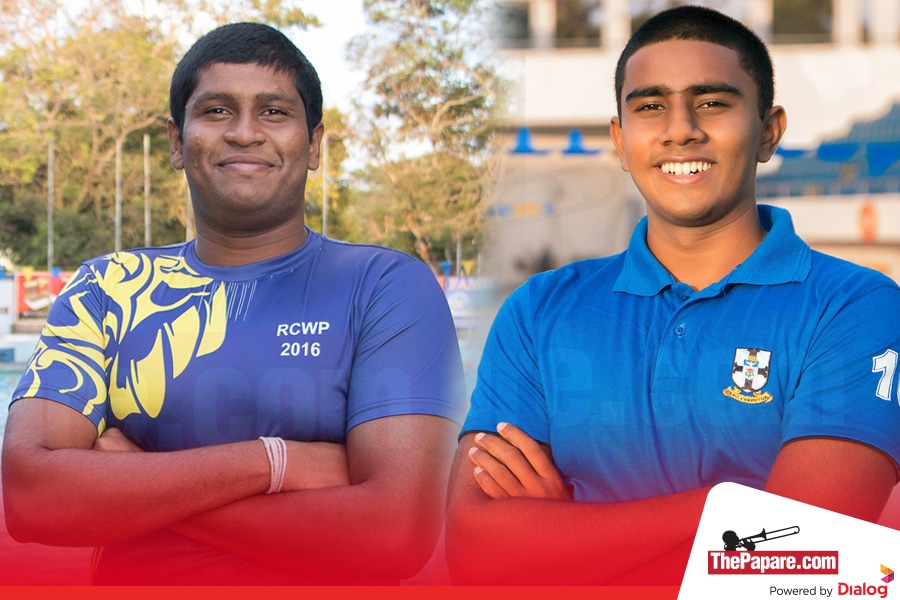 Royal College will be led by the fourth year coloursman and brawny prop, Kisal Assalarachchi, while the Thomian outfit will be commanded by the veteran, Ashane Francis. Like his counterpart, Francis is also a fourth year coloursman and both captains will be looking forward to ending their 10 month long training period and their final year on the note of victory.
Royal College are looking even stronger with Bilal Hassen taking over as head coach, coming back to Royal since his win in 2008 as a player. S.Thomas' on the other hand have had Zafar Zainudeen as their mentor since 2012.
Thomians out to grab their 4th Hayman title
Both Royal and S.Thomas' are looking in good shape days ahead of the Royal-Thomian and will not be willing to give into each other without a fight. This year, the Dr. R.L Hayman Trophy will celebrate its silver jubilee and promises two days of intense water polo, as the 'Royal spirit' and 'Thomian grit' battle it out to bring glory to their alma maters.
Make your way to the Sugathadasa Indoor Stadium on the 1st (first leg) and 8th (second leg) of October 2016 and cheer on your favourite team to victory. The under 15 games are due to start at 3.30 pm followed by the under 19's at 4.30 pm.
ThePapare.com will be bringing you live action of the 25th Hayman Trophy from the Sugathadasa Indoor Swimming Complex. The live stream will commence at 4.30 p.m.