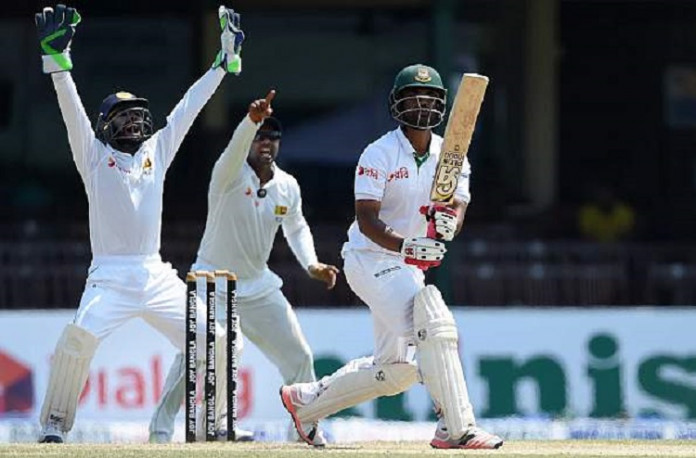 Bangladesh batsmen Tamim Iqbal and Imrul Kayes have been fined 15 per cent of their match fee for breaching the ICC Code of Conduct during the second day of the second Test against Sri Lanka.

Both players were found guilty of breaching Article 2.1.1 of the ICC Code of Conduct for Players and Player Support Personnel, relating to "conduct that is contrary to the spirit of the game."
"Tamim showed his bat to the umpire during an appeal for lbw, indicating that he had hit the ball," the ICC stated in a media release. "Imrul pointed to his thigh pad to indicate that the ball had hit him there when the fielding team was appealing for a catch.
"After the match, both players admitted the offence and accepted the sanction proposed by Andy Pycroft of the Emirates Elite Panel of ICC Match Referees. As such, there was no need for a formal hearing."
"The charge was laid by on-field umpires Aleem Dar and Sundaram Ravi, third umpire Marais Erasmus, and fourth umpire Ruchira Palliyaguruge.
Since this is only a Level 1 breach, both players have gotten away with soft penalties. However, complying to Article 7.3 of the new Code (effective 22 September 2016), the duo will also collect a Demerit Point each in their disciplinary records.
If they reach four or more Demerit Points in a 24-month period, their Demerit Points will be converted into at least two Suspension Points and thus will equate to a ban from their next match or matches. Two Suspension Points equate to a ban from one Test or two ODIs or two T20Is, whichever comes first.