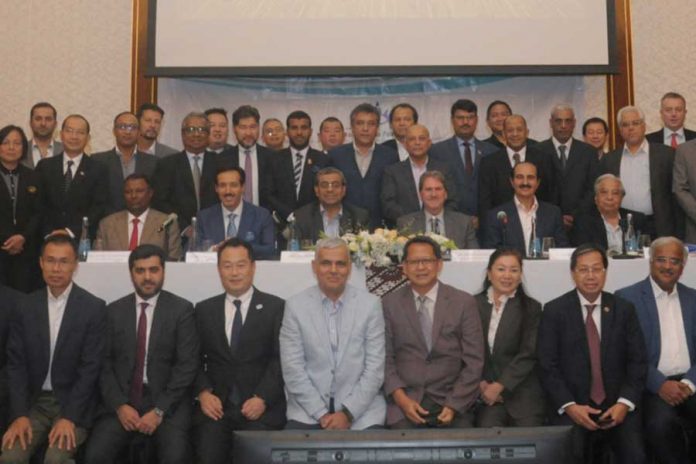 Suresh Subramaniam who was Secretary General of the Asian Tennis Federation(ATF) since 2005 was appointed Vice President of the ATF in Jakarta, Indonesia last week. He is the first ever Sri Lankan administrator to hold this prestigious position.
Mr. Suresh Subramaniam was the President of the SLTA from 2002 – 2007, a period considered by many  tennis players, officials, coaches, administrators and parents to be a highly successful golden era, where tennis moved into the outstations, wheel chair tennis was re-initiated, foreign coaches were employed, tennis legends Margaret Court and Mahesh Bupathi visited the SLTA and conducted coaching sessions and knowledge sharing programs.
Many international tournaments were held in Sri Lanka during this time, among them were the ATF under 14 tour which was initiated by Subramaniam and was very successful in the Asian region.  Furthermore, the professional men's US $10,000 and Women's US$. 5000 events were held in Colombo. The ITF Coaches workshops were held and exams were also conducted in Sinhalese and Tamil to encourage ball boys who wanted a coaching certificate. These ball boys turned coaches now earn approximately Rs. 100,000/- a month.
ATF operates as a non-profit organization affiliated with the International Tennis Federation. One of its main objectives is to promote, develop and raise the standard of tennis is Asia.