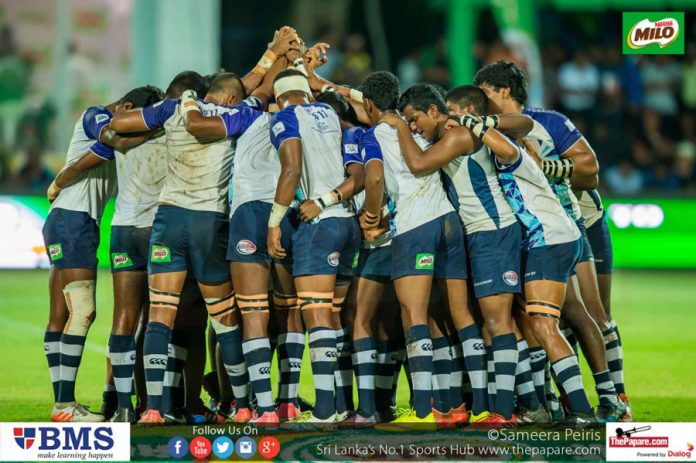 Following the ban imposed on Dinesh Kumar, who was the regular trainer for St. Joseph's, the rugby administration has been forced to employ new personnel for the job.
Dinesh Kumar was imposed a year's ban over the incident that took place during the Mercantile Sevens which was held in July this year. The two accused parties, Vishwamithra Jayasinghe and Dinesh Kumar were given  two and one year bans respectively.
The verdict issued by Sri Lanka Rugby denies Dinesh Kumar from being involved in rugby related activities for a duration of a year and therefore, qualified trainer A. R. D. Rathnayake has been employed as new trainer for upcoming rugby season with effect from 2nd October 2017.
The Josephian team that was crowned Milo President's trophy champions for the first time in their history will leave the island for South Africa next week.