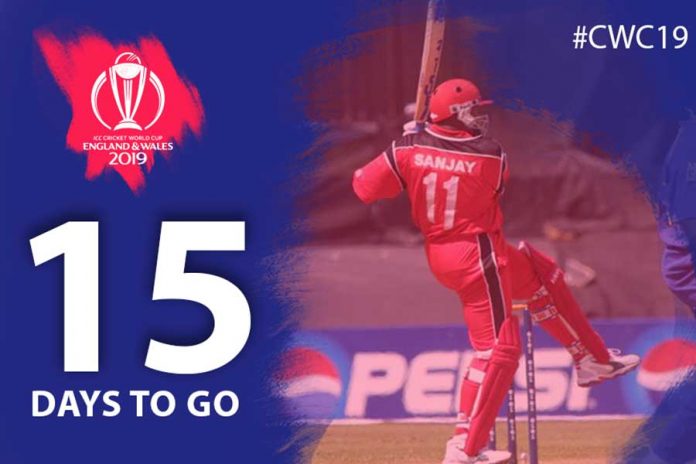 When you watch a cricket contest at the MCG, you hardly get the feeling that you are in Australia. The atmosphere is electric with the baila, papare band and of course arrack taken on the sly, keeping the fans entertained.  
Quite a lot of Sri Lankans live in Melbourne and it's only a matter of time someone of Sri Lankan origin breaks into the Australian side. Already many Sri Lankans have represented other nations in cricket. Today we take a look at Sri Lankans who have played for other countries in World Cups.
Flavian Aponso was one of the brightest talents in the country but before he could make an impact at the world stage, his career was over. He went on the rebel tour and was banned for 25 years. With his goose cooked, Aponso then went to Europe to ply his trade. He made a successful career in Netherlands and went onto play the 1996 World Cup.
Aponso was the Netherlands' most consistent top order batsman. He was 43 during the 1996 World Cup, but still held his own. He batted mostly in the middle order in that tournament and in Netherlands' opening fixture against co-hosts Pakistan, he posted a half-century against the likes of Wasim Akram and Waqar Younis.
Ruvindu Gunasekara, chasing a childhood dream
In the 2003 World Cup, Sri Lanka came across a big-made fast bowler from Canada called Sanjayan Thuraisingham. This was a time when Sanath Jayasuriya was tormenting oppositions with his audacious stroke play and to Thuraisingham's credit, he dismissed the Sri Lankan skipper before he had reached double figures.
Ruvindu Gunasekara had played First Class cricket for Chilaw Marians but ended up playing Under-19 World Cup Qualifiers for Canada. He was still 19 when he played the 2011 World Cup fixture against Sri Lanka at Suriyawewa.
United Arab Emirates has got the most Sri Lankan representation in World Cups with as many as four Sri Lankans representing the gulf nation in cricket's showpiece event. Many Sri Lankans are making steady progress in Sharjah, Dubai and Abu Dhabi as coaches, curators, umpires and scorers.
The most prominent Sri Lankan to represent UAE is Andri Berenger, the former St. Peter's cricketer who went onto represent Sri Lanka in the Under-19 World Cup. He played the last World Cup in Australia and New Zealand for UAE. Berenger managed a top score of 22 after six games in that World Cup and afterwards faded away.
Along with Berenger, Manjula Guruge featured in the 2015 tournament. A left-arm quick who opened the bowling, Guruge had decent success for UAE and after the 2015 World Cup returned home and featured in domestic cricket.
When UAE made their maiden appearance at the World Cup, the team was represented by two Sri Lankans – J.A. Samarasekara and Ganesh Mailvaganam.
Samarasekara, an all-rounder had moderate success with both bat and ball and played no part after the 1996 World Cup.
You pity Mailvaganam. Every player looks forward to his debut game but not sure whether Mailvaganam did. His debut was against South Africa and as an opening batsman he had to face the wrath of Allan Donald and an equally menacing Shaun Pollock. He held his own, posting a brave 23 before eventually nicking one to the wicketkeeper off Donald.
World Cups have usually provided opportunities for players from Associate nations to exhibit their skills. Many are the players who made their mark during those time.  However, with the present World Cup restricting the competition to just ten nations, such talents have missed out on a vital opportunity.