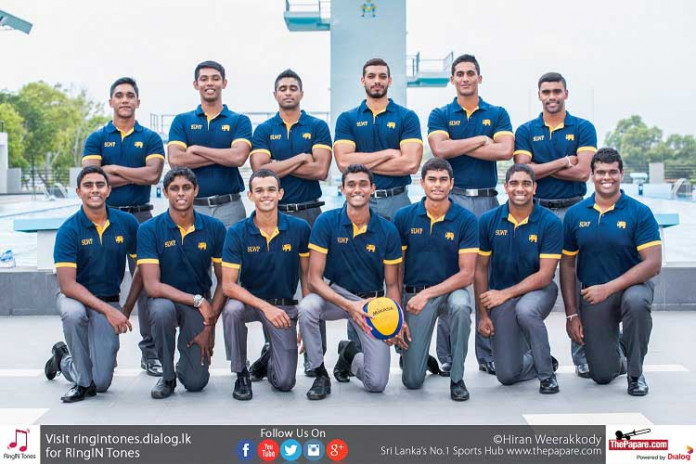 The Sri Lanka Water Polo team participating in the Asia Pacific Water Polo Tournament lost to Australia in the bronze medal playoff, having to settle for a fourth place this year.
Heading into the tournament with a balanced team, Sri Lanka seemed to be having the team to go all the way in the tournament.
Having finished second last year, after losing the final to hosts Hong Kong, Sri Lanka stepped into the tournament with a point to prove.
Sri Lanka coasted through the group stage with convincing wins over Guam and Hong Kong B even though they were made to work hard for their third win against Japan.
Sri Lanka began with a smashing win 17-2 over Guam and a 11-5 win over Hong Kong B. In Japan, Sri Lanka found their match, however they managed to get over the line 8-5 and with it qualifying for the semi-finals.
The semi-final showdown was a repeat of last year's final against Hong Kong. The relatively young Sri Lankan team pushed the defending champions towards the brim but experience came into play as Hong Kong held firm to hold on to a 19-13 win.
With the heartbreaking loss, Sri Lanka faced Australia in the bronze medal play off. The game which neither team wanted to find themselves playing ended in favour of the team from down under as Sri Lanka had to settle for a fourth place at the 2017 Asia Pacific Water Polo tournament.