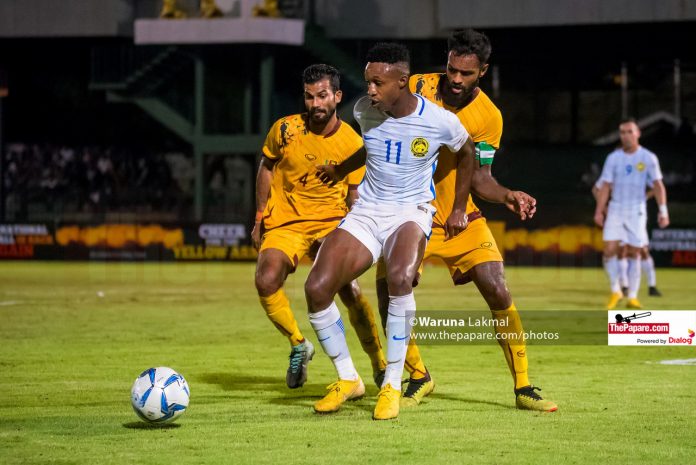 Sri Lanka will face Malaysia in an international friendly before they go up against South Korea in the FIFA World Cup Qatar 2022 and AFC Asian Cup China 2023 Asian Qualifiers Group H encounter
The match against Malaysia is scheduled to be played on 5th October (Saturday) at 6.15pm (Sri Lanka Time) at the National Stadium, Bukit Jalil. 
After the match, the team will fly to Seoul to play South Korea on 10th October and will return to the island to host Lebanon on 15th October. 
Read More: Sumareh stars as Malaysia punish Sri Lanka 
Sri Lanka last played Malaysia at home in October 2018 where late goals helped Malaysia win 4-1. It was the inclusion of substitute Mohamadou Sumareh, who was making his debut, that changed the game. He scored a goal and assisted another.
Photo Album: International Friendly – Sri Lanka Vs Malaysia
Before that, current World Rank 158 Malaysia met Sri Lanka (202) back in April 2012 when the visitors hammered the Lions 6-0. Five years earlier, in 2007, it was Sri Lanka who won 2-1.
>>For more Football News Click Here<<