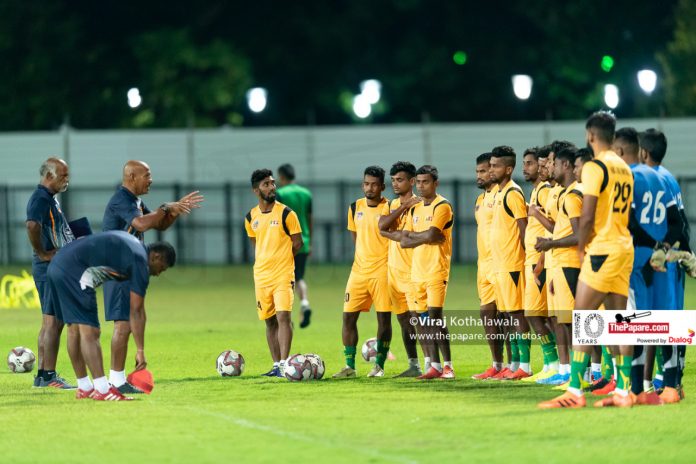 The Football Federation of Sri Lanka (FFSL) has denied the recent media reports of Sri Lanka Football squads being removed to reduce the contingent for the upcoming 2019 South Asian Games in Nepal.
Last week a couple of newspapers carried out the story that the Ministry of Sports was thinking about reducing the contingent for the 2019 South Asian Games by removing the non-medal hopeful sports' squads. There will be 605 athletes representing Sri Lanka from 27 sports.
"SAG is the least competitive Sports Festival that Sri Lanka is participating. If you cannot win a medal (at SAG) then there is no point in participating is what we are saying," a senior official from the Ministry of Sports told the newspapers last week.  
"Sports like Kho-Kho are represented by 37 players but them winning a medal is very low. We have identified a few sports like that. Basketball, Handball and Football are among them," the official went onto say.
When ThePapare.com contacted FFSL, their Head of Marketing and Communication Balendre Aravinth had this to say;
"Nothing was informed like this to us from the Ministry and we have done all the arrangements to participate in the SAG. We will be sending the squad of men's and women's for the SAG soon."
However, he failed to answer when queried about who bears the cost, FFSL or Ministry, of the two squads for the South Asian Games.
>>for more Football News Click Here<<