One Day International Cricket has given Sri Lanka many delightful memories – more than any other format of cricket. Sri Lanka's first ever official international cricket match was a one day international in the 1975 World Cup against the mighty West Indians. Since then, Sri Lanka has not looked back in this format. Well, maybe until the last couple of years.
Free hit contributor – Praveen Samarasinghe
Against Pakistan, Sri Lanka had suffered their third 5 – 0 whitewash of the year. Prior to this, they have been beaten 5 – 0 only once in their history; against India in 2014, at the very beginning of this terrible run of form. In fact, before 2017, it was the only time Sri Lanka had been whitewashed in a bilateral ODI series with three or more matches since 1991. These statistics clearly reflect how much of a horror year this has been for Sri Lanka.
Missing "Sri Lankan Fight"
"These little Sri Lankans, they never give up. Do they?"
Remember the passionate words of Sri Lanka's dear friend Tony Greig?
If you look at the most successful Sri Lankan teams, the team spirit and fight on the field has always been a much-appreciated factor by cricket fans around the world. However, like in the recent past, once again, one of the biggest disappointments in this Pakistan series was the lack of fight the ODI team has shown on the field. After a spirited performance in the Test Series, the ODI squad failed to maintain the same intensity.
Batting collapse, becoming a tradition
The batting has been horrible up to now from Sri Lanka in 2017. Things continued in the same direction in this series as well, other than for the painful-to-watch Upul Tharanga century in the 2nd ODI. The team is yet to find a solution to the loss of regular wickets in the middle overs, collapsing after solid starts on more occasions than not. In the 26 ODIs Sri Lanka have played in 2017, there have been six 100-run opening partnerships while the rest of the line-up have managed just one 100-run partnership – A clear indicator that Sri Lanka's middle order has struggled this year.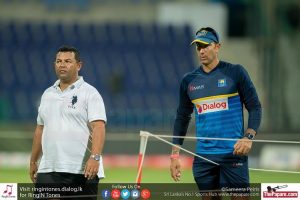 It has to be said that the selection policy has not helped the team or the players in any regard. In 26 innings this year, Sri Lanka's no-4 to no-7 batsmen have been swapped in and out and moved up and down as much as 20 times. While it is true that Sri Lankan middle order powerhouses Angelo Mathews and Asela Gunarathne were injured, selectors could have been more patient with the replacements they picked. Not having secure spots in the team has stopped the batsmen from playing their natural game. The dip of form in players in the calibre of Niroshan Dickwella and Kusal Mendis highlights the need of a quality batting coach to guide the young talented batsman in their early years of international cricket.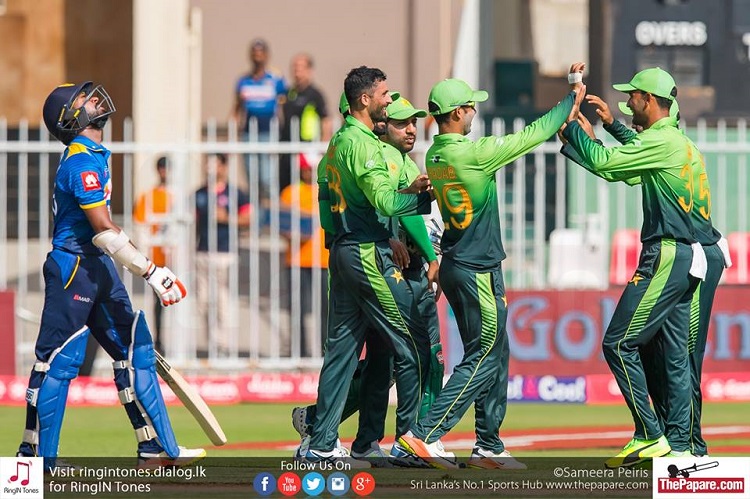 It won't be easy, but the batsmen need to forget about their place in the team and play the situations at hand with freedom and a no-fear attitude if they want to turn this bad run of form.
Bowling and the penetrativeness that is lacking
The same bad patterns continued in the bowling department. The new ball bowlers were steady and picked up a couple of wickets, but could not do more harm than just scratching the Pakistani batting fortress. All the bowlers, including the spinners, struggled in the middle overs. Most disappointingly, they hardly threatened batsman.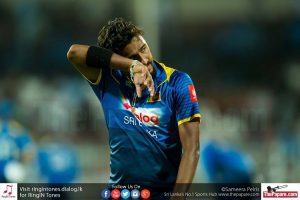 Hasan Ali and Shadab Khan picked up 24 wickets between them for Pakistan in the five matches. For Sri Lanka, Lahiru Gamage picked up seven wickets in four games while no one else went past the four-wicket mark.
The lack of penetrativeness in this attack is an issue that needs to be addressed. The bowling attack needs to rethink their strategies and replan, develop skills and their mindset on how to build pressure by bowling dot-balls in the middle overs. The fielders too need to up their game to support the bowlers and help them build pressure. Most importantly, the Captain and bowlers need to get together and create fresh, brave plans on how to unsettle a settled batsman.
The lack of creativity was a disappointment in this series once again. If Captain Upul Tharanga can be a little more proactive and creative, going forward, it will help this young bowling attack immensely.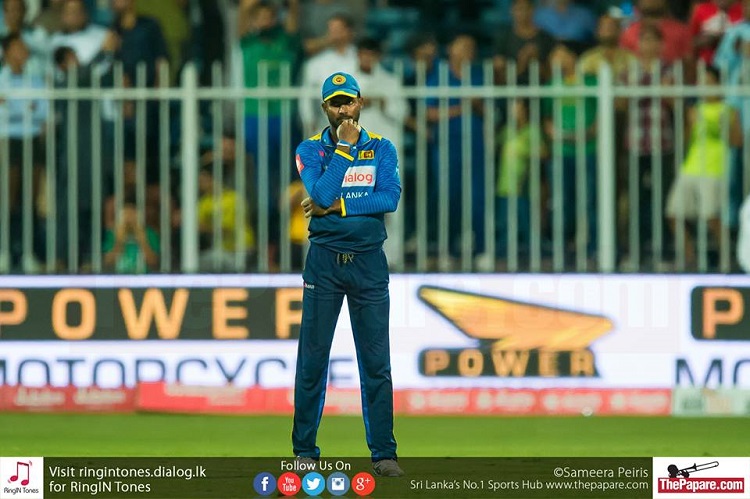 Selectors made a mockery of it again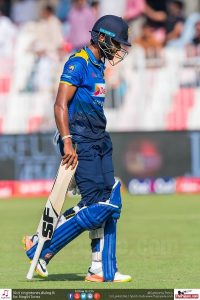 The newly appointed selectors, who had done a decent job to start their tenure with the Test squad, were back to their old ways when it came to the ODI selections. They did not learn from the mistake they made with picking Lahiru Thirimanne in the Test series, when he had consistently done well in ODIs. In a similar move, they picked Dinesh Chandimal for the ODIs, considering his Test match form. And as expected, he failed miserably.
The omission of Malinda Pushapakumara, who did alright in the ODI leg of the India series, Vishwa Fernando's absence until the last ODI and the way they handled Sadeera Samarawickrama have also raised a few eyebrows. Kusal Mendis, who was hailed as "our long-term number three" by the selector/manager Asanka Gurusinghe not so long ago, was forced to bat at number five and eventually dropped.
What is next?
Sri Lanka has four wins in 26 ODIs in 2017 so far. Perhaps one of the worst years any team had in ODI cricket. They have won only four matches this year, including two against Zimbabwe and one against Bangladesh. Having endured much this year, times don't seem to be getting any better with a gruelling full tour of India coming up next.  
Indian tours have never been easy for Sri Lanka and their record in India says it all. As a result, Sri Lankan fans relish the taste of a victory against India more than against any other country. So, if this current generation of cricketers wants to make a name for themselves, there is no better opportunity than this. But for them to do that, they need to learn from the mistakes they made against Pakistan very quickly and hope that the selectors and management do that same.