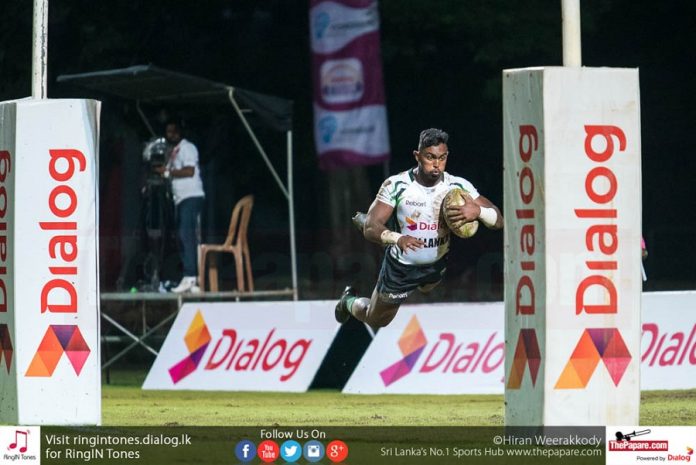 The Sri Lankan Rugby 7s team have qualified to participate in the Gold Coast Commonwealth Games which will take place in Australia in April 2018. Sri Lanka managed to finish 4th in the Asia 7s series to gain qualification to the tournament.
Japan, Hong Kong and South Korea finished ahead of Sri Lanka but since the top two teams are not commonwealth nations, their spots will be taken by Sri Lanka and Malaysia.
Sri Lanka fielded a young squad in the away leg of the Asia 7s series but included a few senior players for the tournament which was held in Sri Lanka where Sri Lanka managed in to finish in 3rd place.
The Commonwealth Games which will feature 70 countries in total competing, with close to 5000 athletes participating across 250 odd events. There will be a total of 384 taking part in the Men's 7s tournament as 24 players will be allowed from each of the 16 teams taking part in the tournament.
Teams qualifying from the World Series, the African sevens and Oceania sevens will take part in the tournament with the ultimate goal of winning the Gold medal.