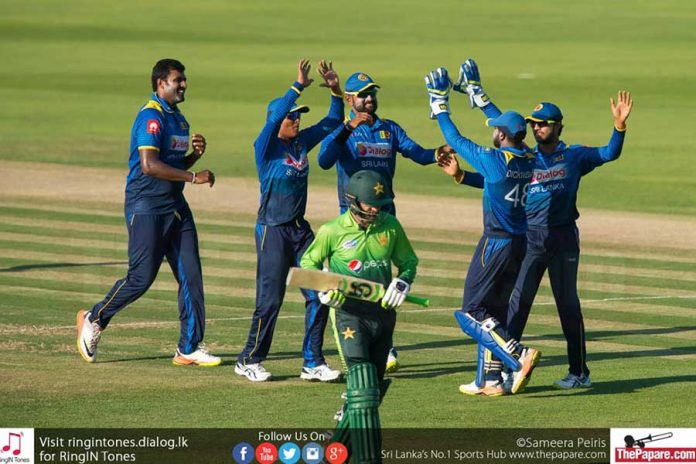 The Sri Lanka tour of Pakistan will go ahead as planned as Sri Lanka Cricket has received the all-clear from the defense ministry to leave for Pakistan on Tuesday (24) according to Sri Lanka Cricket secretary Mohan de Silva.
Sri Lanka announced their squads for the tour last week, but on the same day, Sri Lankan Prime Ministers' office received a warning on a terror attack to the Sri Lankan players during their tour. This made a serious impact on players and the future of the tour became very doubtful.
Possible terrorist threat on the Sri Lankan team in Pakistan
But after another security assessment in Pakistan by the Sri Lanka defense ministry, the team was advised to go ahead with the planned tour.
 "We have the green light from the defense ministry,The tour is on as we planned. I myself and our office bearers will also be accompanying the team." De Silva told AFP.
Since the Terrorist attack on the Sri Lankas cricket team which happened back in 2009, major international teams had refused to tour Pakistan except Sri Lanka, West Indies and Zimbabwe. The upcoming tour will be Sri Lankas' 2nd visit to the country after their one T20I match in Lahore.
It is understood that the visiting Sri Lankan team will be given the same level of security as of a head of the state. 
The series will commence on September 27th and will go on until October 9th./Sri Lanka Cricket is given the green light to tour Pakistan/
Schedule
1st ODI: Karachi, September 27
2nd ODI: Karachi, September 29
3rd ODI: Karachi, October 2
1st T20I: Lahore, October 5
2nd T20I: Lahore, October 7
3rd T20I: Lahore, October 9