Shashrika Pussegolla is not unfamiliar to ThePapare.com having worked with the team at the Royal Thomian big matches time and time again.  So in our narrations of big matche personalities particularly the mother of all battles, the Battle of the Blues, we automatically turned to this prolific right-handed opening batsman who is still playing the sport he loves.
Our first and obvious question was "What his most memorable moment in life thus far" and pat came the reply "playing and winning the Battle of the Blues twice".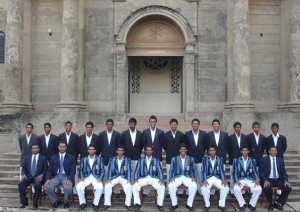 When Shashrika Pussegolla first started playing cricket, he would never have thought that he would one day be etched in the history of the Royal-Thomian as one of the most consistent batsmen to walk into the middle of the SSC representing the school by the sea. "There is special place in a school boys heart when he walks into the middle to bat for his alma-mater. Its indescribable, your heart pounds and the weight of 1000s are on your shoulders.  But when you perform and when your team performs it is something that leaves a lasting impression on your as a person. Nothing else will second it"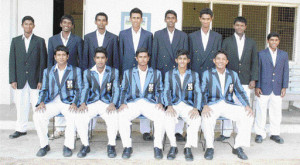 Making his debut in the first XI team of 2004/2005, under the guidance of the late Mr. Ranil Abeyanaike under the captaincy of Vidyesh Balasubramanium, Shashrika made 450 runs in his first season which was a tremendous record for a fresher and adding to that he was also a part of the winning Royal Thomian team in that year (2005). Following this Shashrika represented the Thomians in the 2005/2006 team, a season in which he cranked up 1000+ runs, notching up 73 in the 2006 Royal-Thomian, but unfortunately this time he was on the losing side.
Having been a part of a winning team and then a losing one he says taught him a lot about life. He did not give himself a reason to put his head down, "The 2006 Royal Thomian was my best even though we lost". Going into his final Royal-Thomian, Shashrika knew he had to step up his game coming into the big match.  That was another great schools 'A' division season for the right-hander who excelled with an all-round performance of 950 runs and 50 wickets tagging himself as a part-time bowler for the Blue and Blacks.
In 2007 he was once again a part of a Royal-Thomian winning outfit when the Thomians beat Royal by an innings and 44 runs under the leadership of Ashan Peiris following two brilliant knocks from Nisham Mazahir (162) and Ashan Peiris (161)
ThePapare followed up by one of  Shashrika's team mates who played with him from U13 level Wishanth Wijesinha who had this to say "Shashrika was the most stylish opening batsman that college had produced in a long time".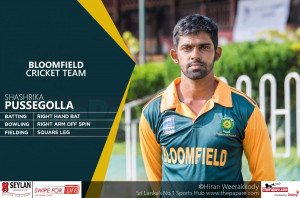 After leaving school, Shashrika continued his journey with cricket. Debuting at the Nondescripts Cricket Club, he scored his maiden first class century "I was really happy when I scored my century because it did not take long for me to settle in". Adapting to club level is a different ball game because you are not competing against guys from your age but with seasoned veterans who have plenty of experience".
As he gained experience he moved from NCC to Chilaw Marians, Ragama CC etc, finally settling down at Bloomfield CC, where he has sealed a spot among the starting XI. We also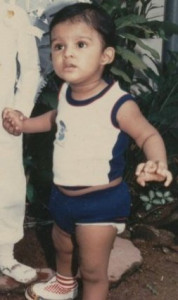 chatted to his Bloomfield team mate to get a further insight to this career cricketer "He is a very jovial guy, brings positive vibes to the dressing room and as a senior player always willing to offer advice to the junior players" he stated.
Born on the 14th of July 1987 to the late J.B. Peiris and Virginia Peiris, Shashrika was enrolled into S. Thomas College, Mount Lavinia, where he started playing cricket at the age of 9. He was coached by the late Mr. Bulankulama and Mr. Premadasa the father of national cap Kaushal Silva who made sure "the fundamentals were taught right from a very young age". As he did for his coaches, Shashrika had a lot of praise for his family "my father was the biggest source of inspiration and my mother who was my backbone throughout my career".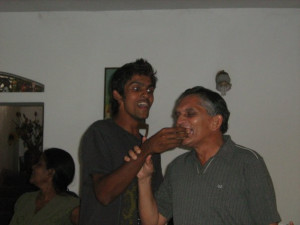 There was intriguing surrounding his choice of career path as not many take up full time cricket after school. We found out his love for the game " it's important to do what you love and I wish to continue to do so" The journey has been tough for Shashrika Pussegolla which he has gracefully accepted and is ambitious to create for himself a career path during and after his time with cricket.  Shashrika who has displayed a penchant at commentary claims he would pursue a career path as a commentator/analyst.
The schoolboy turned pro Shashrika took great satisfaction sharing some advice with the youngsters who may take up the sport "the key thing for youngsters is to keep sticking to the fundamentals and never give up because it all comes down to the determination and grit".