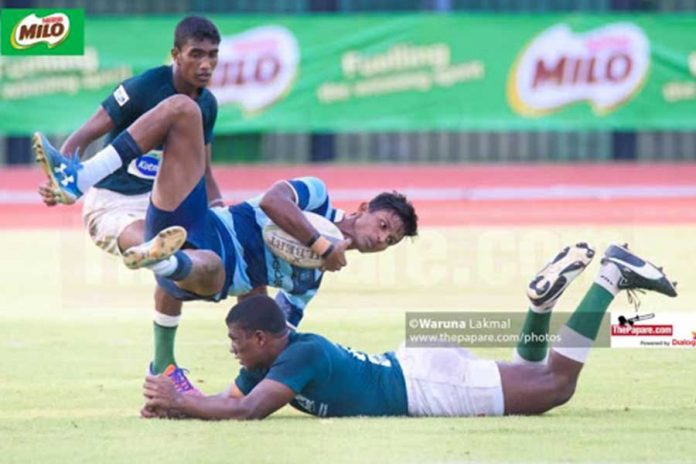 Week two of the second-round rolls around as Science and Trinity aim to bounce back from defeats. Meanwhile, the Green Machine seeks to get back into the potent form they are known for as they, along with S. Thomas' College, look to register their first wins of the second round.
8th June – St. Peter's College v Trinity College from 4pm at Bambalapitiya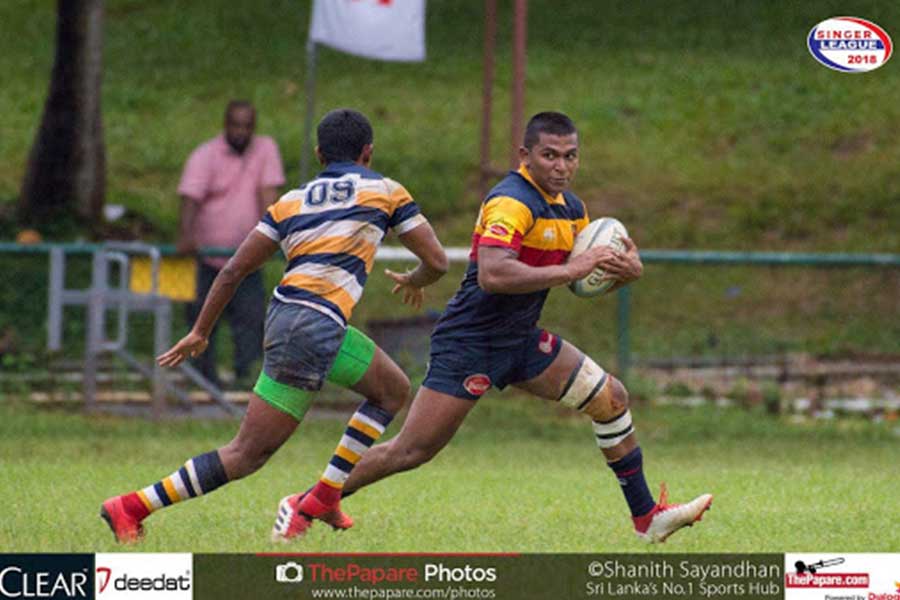 The Trinity Lions will no doubt be aiming to get their season back on track as they head down to the Peters' territory. Having tasted defeat in one of the big games of the season, the 1st leg of the 75th Bradby Shield, Trinity will be smarting, and will no doubt come hard at the high-flying hosts.
St. Peter's were able to record a win over Science to kick start their second-round last weekend and will surely aim high as the two schools battle it out for the Denis Perera trophy. The hosts from this year's encounter will no doubt be aiming to retain the trophy for the 5th year, however, the visitors will surely be having other ideas.
On paper, the hosts look to be the favorites going into Saturday's fixture, however, known for their Razzle-Dazzle rugby, Trinity will be no push over, especially coming off a loss at the hands of arch rivals Royal College last weekend (1st June).
---
8th June – St. Joseph's College v S. Thomas' College from 4pm at Mount Lavinia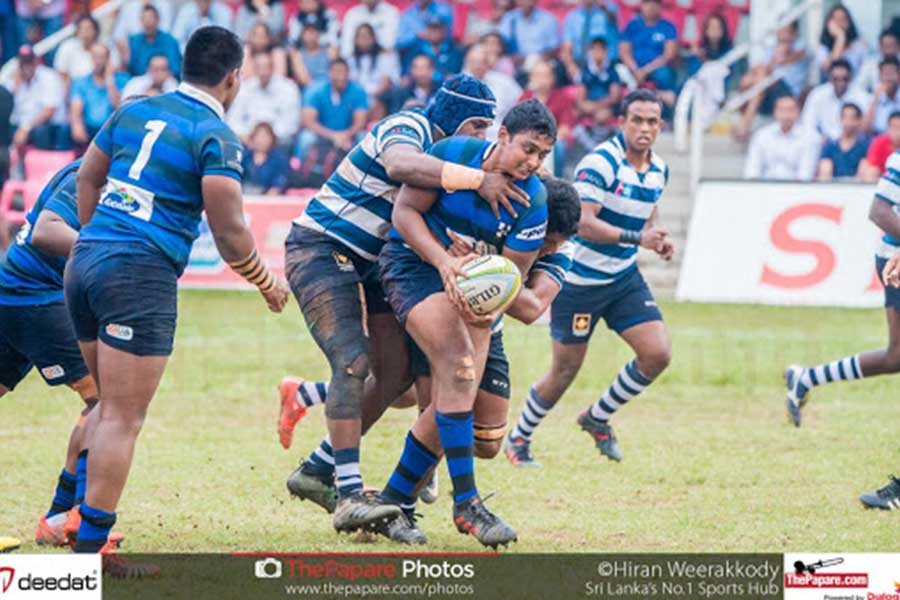 Two schools battling it out for the Lady Jayathilake shield since 1955, visitors, St. Joseph's college aims to make it a hat-trick of wins while the hosts seek to avenge defeats from 2017 & 2018.
The Thomians were dealt a hammer blow as they let victory slip through their fingers against Isipathana College last week, ending their round two opener with a draw.
St. Joseph's on the other hand, come in fresh after an extended weeks break, not having the rundown last week against Wesley College.
The visitors remain unbeaten from the first round, however, round two brings up challenges of its own as Joes seek to win their first ever Schools Rugby League trophy.
Playing at home, S. Thomas' College will no doubt come in as favorites and the extended break for the Josephians may very well come back to haunt them, if they fail to bring their 'A' game.
---
8th June – Isipathana College v Wesley College from 4pm at Havelock Park
Two sides known for their quick paced, side to side running rugby. Isipathana will be smarting from their draw against the Thomians. On the other hand, Wesley College will seek to bounce back from a torrid first round, having scrapped their way into the cup segment.
The Green Machine have faced setbacks with the loss of starting prop and five-eighth, however, known for their never say die work ethic, there will be no thoughts in the minds of the Wesley College lads of taking their opponents lightly.
Wesley College came close against Kingswood and Royal only to fall short in the dying embers, however, the Less-Blue will be brimming with confidence having secured a moral boosting win in the final game of round one.
Neither team will give an inch to each other, but if either team capitalizes on their opponents' early errors and manage to gain a foothold, it will be difficult to turn a deficit in a game of this sorts.
---
8th June – Royal College v Science College from 4pm at Royal Complex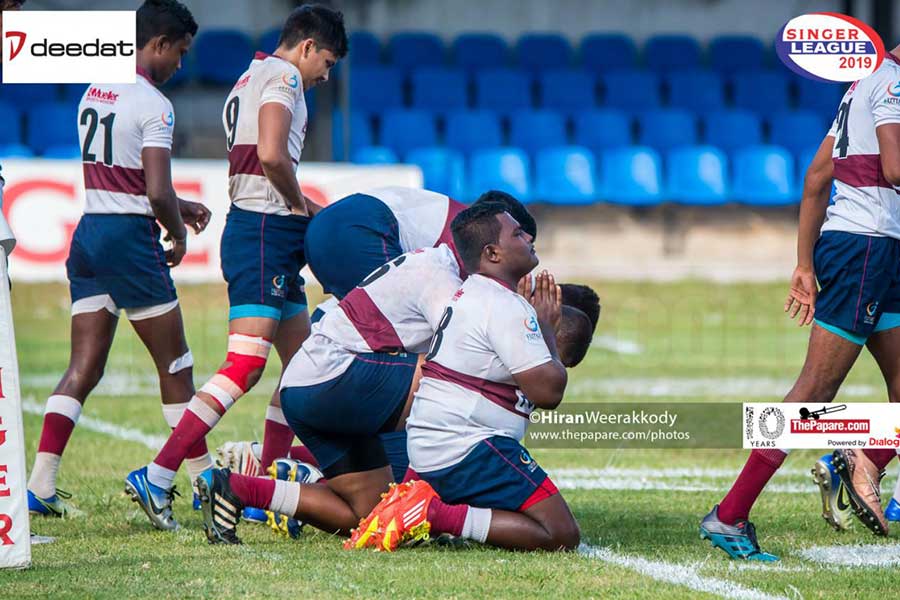 ols The most straight-forward game to call this weekend. After being battered and bruised at Bambalapitiya, Science College make their way to the Complex, to take on the mighty Royalists. They boast of the best record for a team playing at home and it will be an enormous task for the lads from Mount Lavinia.
Royal head in after successfully completing 50-percent of their biggest challenges in a schools' season, having said that, the hosts backroom will no doubt know their season is far from complete.
You would be a brave man to bet against the hosts, but if Science College manages to pull a rabbit out of their hat – good on them – it will no doubt be known as one of their famous victories.