RECENT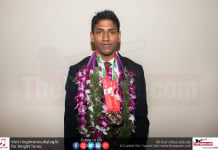 පසුගියදා පැවති 12 වන දකුණු ආසියානු ක්‍රීඩා උලලෙදී වේගවත්ම ක්‍රීඩකයා බවට පත්වූ හිමාෂ එ්ෂාන් එළබෙන මාර්තු මස 17 සිට 20 දක්වා ඇමරිකා එක්සත් ජනපදයේ...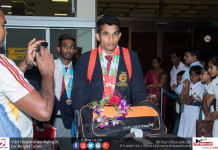 The heroes of the recently concluded South Asian Games returned triumphant to the Island a couple of weeks ago. The excitement surrounding Sri Lanka's...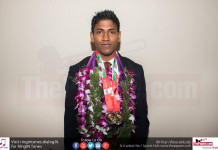 Renewing a sixteen year old South Asian Record Himasha Eshan made Sri Lanka proud when he bagged the gold medal of 100m event at...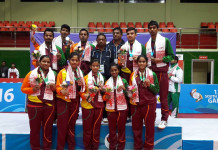 Sri Lanka Men's Table Tennis won the Silver Medal in the team event while the men and women combined for 10 Bronze Medals at...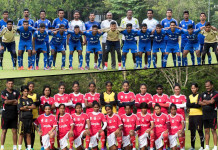 Sri Lanka Men's Football Team defeated India after 21 years but failed to book a spot in the semifinal while the Women lost all...