A pair of specs in cricket usually brings back bad memories, but it wasn't the case for the Cambrian star from the 1976/77 season, Premlal Fernando, who recorded a pair of specs in the big match against St. Sebastian's College, but led his side to a memorable victory. 
Interestingly though this was a man who reached the magical four figure mark of thousand runs during the 1976/77 season, and was also named the runner up school boy cricketer of the year. 
To make it even more memorable, the opposing skipper, Walter Fernando also got a pair of specs in the same big match in the year 1977 and Premlal Fernando recalls that this could well be a record where both captains recorded 'pair of specs' in the same game. The victory in 1977 was the last of the six victories recorded by the Cambrians in 66 big match encounters, while the Sebastianites have three wins with the last win recorded in the year 2011.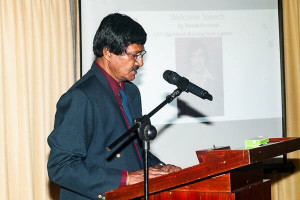 Fernando spoke of a couple of his team mates from this big match winning eleven and a name that rings a bell among most Sri Lankan fans would be of Amal Silva's. A left handed wicket keeper batsman who opened the bating for Sri Lanka, who made one of the most memorable knocks by a Sri Lankan at lords when he went on to make an unbeaten 102*. The hero from this big match was Sudath Munaweera, the father of Sri Lankan cricketer Dilshan Munaweera. Sudath Munaweera destroyed the Sebastianites with both bat and ball as he went on to grab the man of the match award.
Fernando's cricketing career for Prince Of Wales began as a nine year old while he went on to represent the college U12, U14, U16 and the 1st XI teams. One of his major achievements during those years came in a U14 game against their arch rivals St. Sebastian's College when the Cambrians bowled the Sebastianites out for a shocking eight runs under his captaincy. He proudly says that 'it is a ground record at Prince Of Wales upto date'.  He also spoke of an old boy who came up to him after this game for a chat and stated that 'Premlal Sri Lanka,Fernando will be the captain to topple the Sebastianites at the big match in 1977', while this gave him the confidence and helped him stay motivated to beat their opponents at the big match in 1977.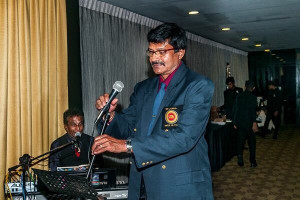 Fernando made a smooth transition to the domestic circuit after his days with Prince Of Wales and went on to play club cricket for close to twenty years. He also played a bit of professional cricket in Australia while also completing his level two coaching qualification in the same country. He coached the DOHS Sports Club in the Bangladesh Premier cricket tournament while he came to the spotlight as a coach when he helped them towards three championships during his tenure. The multitalented Premlal Fernando was also a longstanding umpire in the domestic circuit while he is a senior SLC match referee at present.
He also spoke about how cricket has taught him plenty of lessons over the years as a player, a coach, an umpire and even as a match referee. He further said that his experience as a captain for his school and several other clubs helped him grow as a leader while he also spoke about how cricket taught him to accept victory and defeat in the correct spirit which eventually helped him become a good citizen who  is capable of tackling most situations. 
Finally, his advice for young and upcoming cricketers was to always be fearless and to be confident in taking risks as a cricketer, as that may lead to a lot of positive things though he pointed out that most coaches at present don't encourage this method.