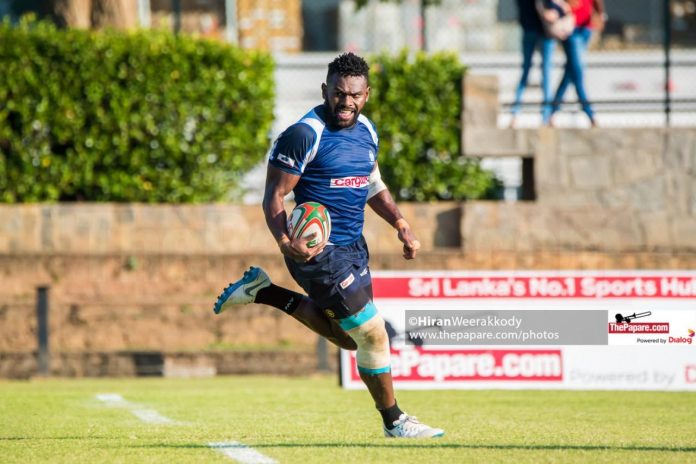 The team placed second in the Dialog Rugby League, Police Sports Club, has found a timely replacement for their injured overseas player Emosi Vunivosa for the remainder of the league. 
Eroni Vucargo, who arrived in the country last week, was the Police's newest foreign recruit and their latest addition to the midfield. The 29-year old has been a part of the Fiji National Sevens squad and was a timely additive to team who has a reputation to play fast-paced rugby. 
Meanwhile, Emosi Vunivosa, who was injured in the game with Army in the last week of the first round, is yet to recover. Team management from Police imply that Vunivosa should be able to get back to the field in a lapse of two weeks. 
Read More: CH lose to Police again as their nightmare season continues
Vucargo, who made his debut on Sri Lankan soil in Police colours against CH & FC, got his name on the try scorers list in the very first game he played.  
However, the Sri Lanka Rugby ruling dictates that only one overseas player is allowed in the match and the coaching staff will have a challenge to choose between Vunivosa and Vucargo. 
Police are currently second in the Dialog Rugby League after 8 weeks of action.