After a journey through its history, this series will move towards special areas of the Olympic Games, starting with its rich traditions.
1. The motto of the Olympic Games is 'Citius-Altius-Fortius', what is the meaning of it?
a. Faster, Higher, Stronger
b. Higher, Faster, Stronger
c. Stronger, Higher, Faster
d. Stronger, Faster, Higher
2.  What are the colours of the 5 Olympic Rings?
a. Black, Blue, Green, Red, Purple
b. Brown, Blue, Red, Green, Yellow
c. Black, Blue, Green, Red, Yellow
d. Black, Blue, Brown, Green, Yellow
3. Which of these is a false statement about the Summer Olympics?
a. During the parade, the Greece team traditionally enters the stadium first.
b. The President of the Organizing Committee makes his speech followed by the IOC President
c. The host nation enters the stadium first
d. Olympic Charter requires the opener to be the host country's head of state although there have been cases where someone other than the host country's head of state opened the Games.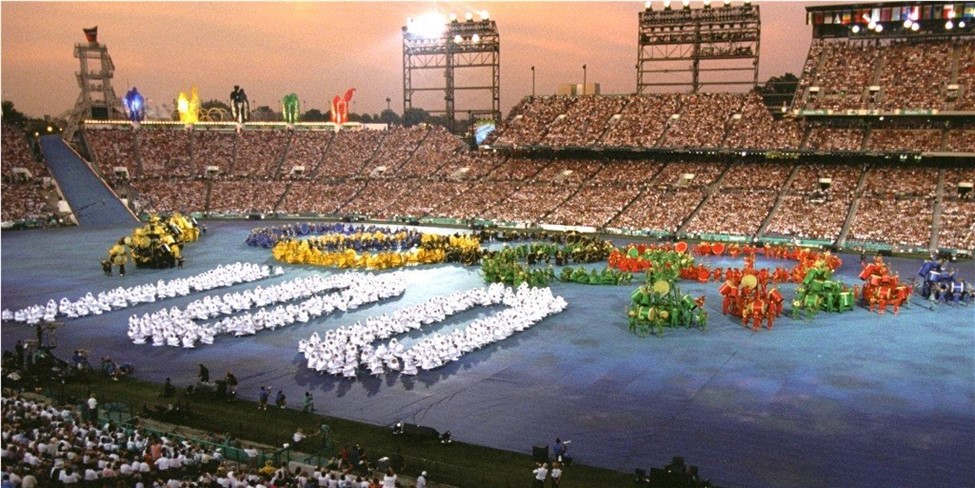 4. The Olympic torch relay was introduced by Carl Diem and made its debut during this Olympic games
a. Antwerp, 1920
b. Amsterdam, 1928
c. Los Angeles, 1932
d. Berlin, 1936
5. Which Greek goddess is depicted in the Olympic Medal?
a. Zeus
b. Nike
c. Athena
d. Hermes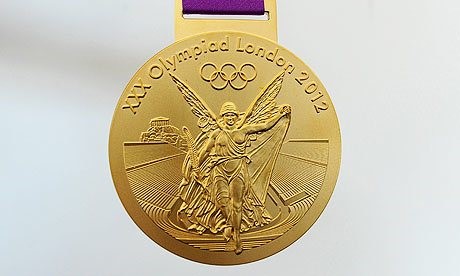 6 . The first major mascot in a Summer Olympics was introduced during Moscow 1980. What was its name?
a. Misha
b. Viktor
c. Boris
d. Abram
7.  The Olympic Oath and the 5 rings were first introduced during this Olympic games.
a. Stolkholm, 1912
b. Antwerp, 1920
c. Paris, 1924
d. Amsterdam, 1928
8. The standard medal presentation ceremony at the end of each event was introduced here.
a. Amsterdam, 1928
b. Los Angeles, 1932
c. Berlin, 1936
d. London, 1948
9. What is not true about the lighting of the Olympic cauldron?
a. The first well known Olympic athlete to light the cauldron was former champion Paavo Nurmi at Helsinki 1952
b. Yoshinori Sakai, born in Hiroshima on 6th August 1945, on the same day the atomic bomb was dropped on the city, lit the cauldron at Tokyo 1964
c. In 2000, Cathy Freeman became the first woman to light the Olympic cauldron
d. Boxing legend Muhammad Ali lit the cauldron at Atlanta 1996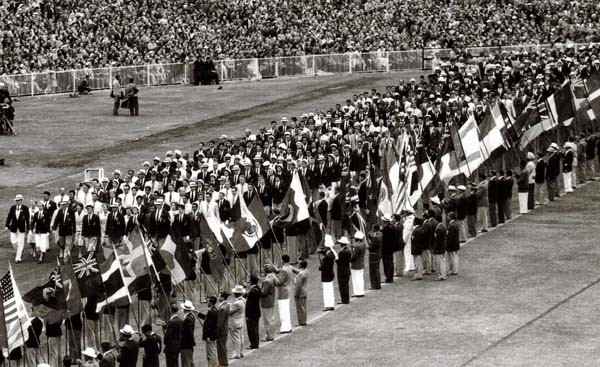 10. During the closing ceremony, athletes from all countries enter the stadium together, without any distinction of nationality. This concept was coined in Melbourne 1956 when an anonymous letter from a schoolboy to the International Olympic Committee suggested that athletes from all countries mingling during the closing parade. His idea became an Olympic tradition since then while his identity was revealed 30 years after the idea was initiated. Who was he?
a. James Fulton
b. Michael Kettle
c. Richard Bourke
d. John Ian Wing
Stay tuned for the next quiz!
Answers
Faster, Higher, Stronger
Black, Blue, Green, Red, Yellow
The host nation enters the stadium first
Berlin, 1936
Nike
Misha
Antwerp, 1920
Los Angeles, 1932
In 2000, Cathy Freeman became the first woman to light the Olympic cauldron
John Ian Wing