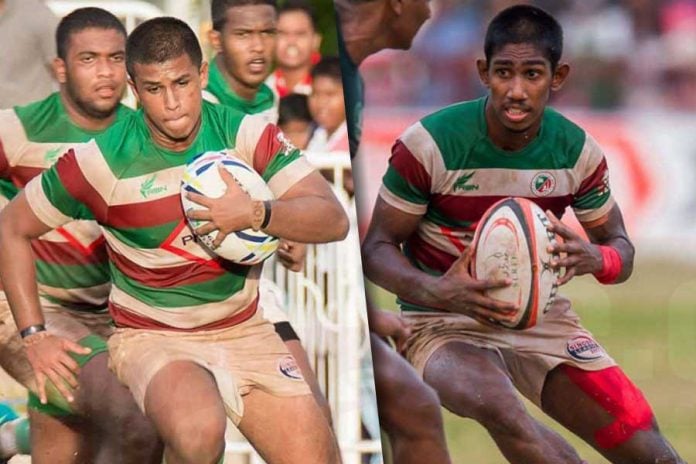 The Zahira Rugby Committee and administration officially appointed Muammar Deen as the new Captain of the College First XV Rugby team for the 2018 schools rugby season. 
Muammar Deen has been handed over duties of leading the Zahira College team alongside Minhaj Samsudeen as his deputy. Both, Deen and Samsudeen are third year coloursmen who will be proud and privileged with their appointments in their fourth and final year.
With a weight of 86 kilos and a height of 5"9, Deen played as the tight head prop last year but this year around he will look to keep the forwards steady and lead the pack upfront playing at the number eight position. Standing at 5 feet 10 inches, Samsudeen will play at his usual position as the inside center and will strengthen the defence line with his defensive skills.
Zahira College drew the eyes of many after their performance at the 2016 Super 7ns and the concluded schools season earlier this year. Deen and Samsudeen had a decent season but most definitely have a tough task ahead of them.
With the fairly experienced outfit, Deen and Samsudeen will look to steer Zahira to the top of the tables and hope to bring back glory days for Zahira Rugby.