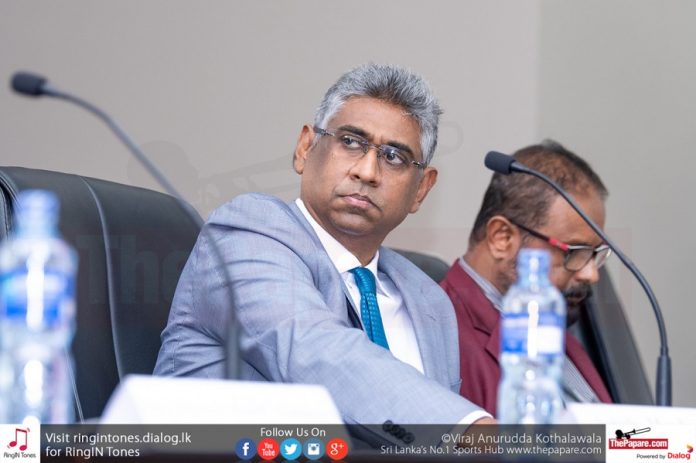 Minister Faiszer Musthapha has provided a solution regarding the inability of the Hockey Federation to have elections since 2015 within 12 days of assuming office after consultation with various stakeholders and advice from the Attorney General's Department.
The Colombo Hockey Association Knockout Tournament 2017/2018..
Minister Faiszer Musthapha issued an order under Section 39 -1 of the Sports Act No 25 of 1973. Under this Directive as per writ 286/2015 of the Court of appeal the elections for the Hockey Federation for the period 2018 -2020 should be held under the supervision of the Director General of Sports Development Department, three members of the National Olympic committee, and two members of the sports Development Department. 
As the elections had not been held, the federation had not functioned for three years and the former Minister of Sports Navin Dissanayake had by Gazette extraordinary 1916/36 dated 29/5/2015 taken action to bring the Federation under the Director General of Sports. As per the advice of the Attorney General's Department the elections to the Hockey Federation will be held expeditiously.
>>>Click here for All Things Hockey<<<