Following a rather unpleasant fall from grace, Liverpool have recouped and recovered and are now back with a real chance at claiming that elusive Premier League title. With Jurgen Klopp at the helm, the Reds have set the foundations for what should be a very good season.
In a season that was dubbed Mourinho vs Guardiola, Antonio Conte proved his managerial prowess yet again, as he guided Chelsea…
The Past Season
The combination of Coutinho, Mane & Sturridge proved to be lethal for the Merseyside team early in the season, but they lost their way midway because of the absence of the latter two due to the AFCON and injury respectively.
Jurgen Klopp's first season has resulted in the Reds now playing some electric attacking football, something that was lacking under Brendan Rodgers. Thus, they have now got back in with European football's big boys, returning to the Champions League after a few years, with a solid 4th place finish in the League.
Transfers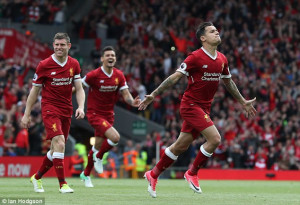 Liverpool has bought in some very good players to complement the men already at the club. They've signed youngsters Andy Robertson and the exciting Dominic Solanke. Most importantly, they have signed a star in AS Roma's Mohamed Salah, whose European experience will be huge for the side.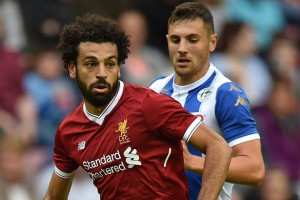 Klopp has done well to hold onto his team, re-establishing the fact that he wants Liverpool to move from a selling club to the powerhouse they were. They've also gotten rid of some deadweight from the club, moving on some youngsters who were destined for the fringes of first team football.
Questions still remain over the future of their star man Phillipe Coutinho however, as rumours are rife that the attacker is Barcelona-bound following Neymar's 198 million transfer to PSG.
Ones to Watch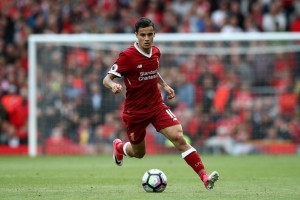 Coutinho will be key again this year and with addition of Salah, the Brazilian will have a more central role which will get him more of the ball and thus, the chance to influence games more.
Apart from these two, Mane and Henderson will also be key for the Reds. Mane didn't have a full club season last year, and with the preparation he has coming into this one, he can only get better.
Henderson, who has done well stepping up to his leadership role, will also have a very big season as his midfield play will be vital in letting those around him play.
What to Expect
Liverpool have what it takes to challenge the top, but whether they have the players and the depth to go for the title is questionable.
Expect them to make the top 4 again next season, but anything beyond that is a bonus.