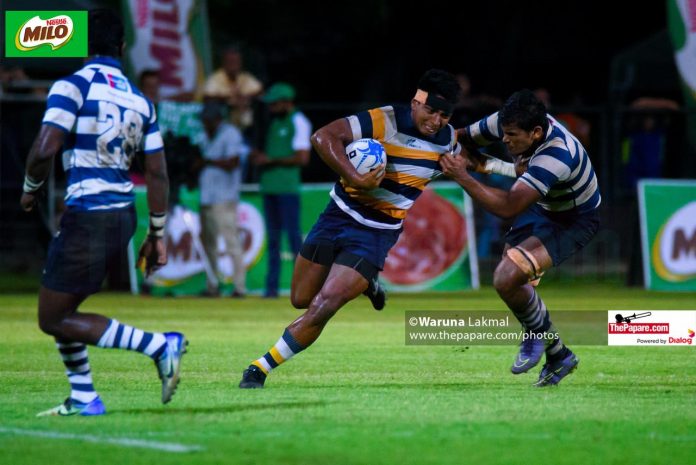 St. Peter's College host St. Joseph's College on the 22nd of June in their annual rugby 'big match', played for the Rev. Fr. Basil Wiatunga Shield. Not only the shield, but the coveted Schools' Rugby League title too will be up for the taking, as the winner will virtually secure themselves the title.
When: 22nd June 2019

Where: St. Peter's Grounds, Bambalapitiya

Kick-off: 4pm
The Fr. Basil Weeratunga shield was brought about by Mr. Carlo Martin, a master at St.Peter's College in 1963, eight-years after the two schools' met for the first time in 1955.
A game for the ages, both groups of boys would never play a more important game of Rugby in their school life. Bragging rights, not only between the two schools, but amongst the whole school rugby fraternity will be on the line.
St. Peter's College have had a flawless season, following their first week defeat to S. Thomas' College. St. Joseph's on the other hand, come in following what could be a costly first defeat.
Recent Results
2010 – St. Peter's under Keith Gurusinghe (55-0)

2011 – St. Peter's under Bhanuka Nanayakkara (23-17)

2012 – St. Peter's under Dhanushka Ranjan (36-24)

2013 – St. Peter's under Shan Weerakkody (43-15)

2014 – St. Peter's under Shenal Aponso (16-11)

2015 – St. Joseph's under Taariq Salih (17-10)

2016 – No match

2017 – St. Joseph's under Vinul Fernando (25-10)

2018 – St. Joseph's under Sameesha Viranga (10-05)
Last Season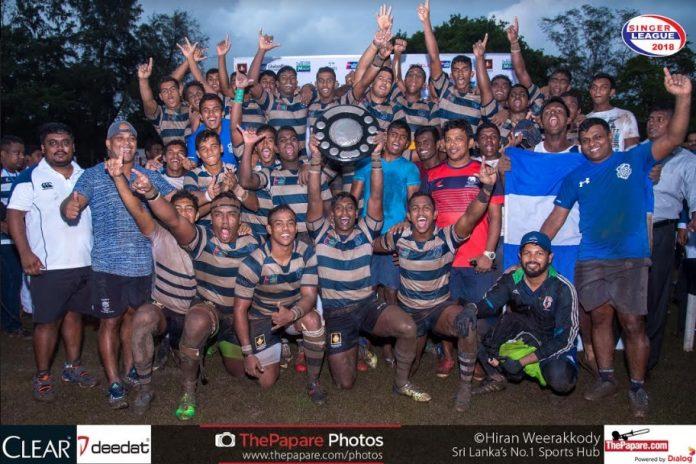 In 2018, a 14-man St. Joseph's College hung on by a thread, keeping the Peterites to a single figure score, to record a famous win, retaining the shield since 2015.
The Josephian defensive wall held firm throughout the second half, going on to hold the Petes scoreless, retaining the shield and putting an end to the Petes' flawless run.     
Read More : Gritty Joes end Petes' unbeaten run
Form guide
The two teams enter following two vastly contrasting results – the hosts of 2019 with a moral boosting win at home against the Green Machine while the high-flying Wesley boys managed to get the better out of a sloppy Blue and White outfit.
Neither team has hit top gear following their extended break, however, the hosts will aim to fine tune aspects of their game while the visitors will have to make a  turnaround if they are to push for their maiden League championship.
Players to watch out for
First-five Thenuka Nanayakkara was in the form of his life in the last game, notching up 22 points from a total of 27 to guide his team home against Isipathana. He will need to put his hand up for one last time in the league season as the Petes aim to defeat arch rivals St. Joseph's.
Raveen Fernando was kept silent last week, and he too would aim to come to the forefront in this all-important encounter.
Julian Charles was dearly missed against Isipathana as his team's line outs and scrums were in shambles. The hosts will no doubt seek to put things right in their D-day clash given his availability, while, Mommed Nizran and Captain Bilal Hilmy will need to put their hand up this time around, if they are to get under the skin of the Josephian forwards.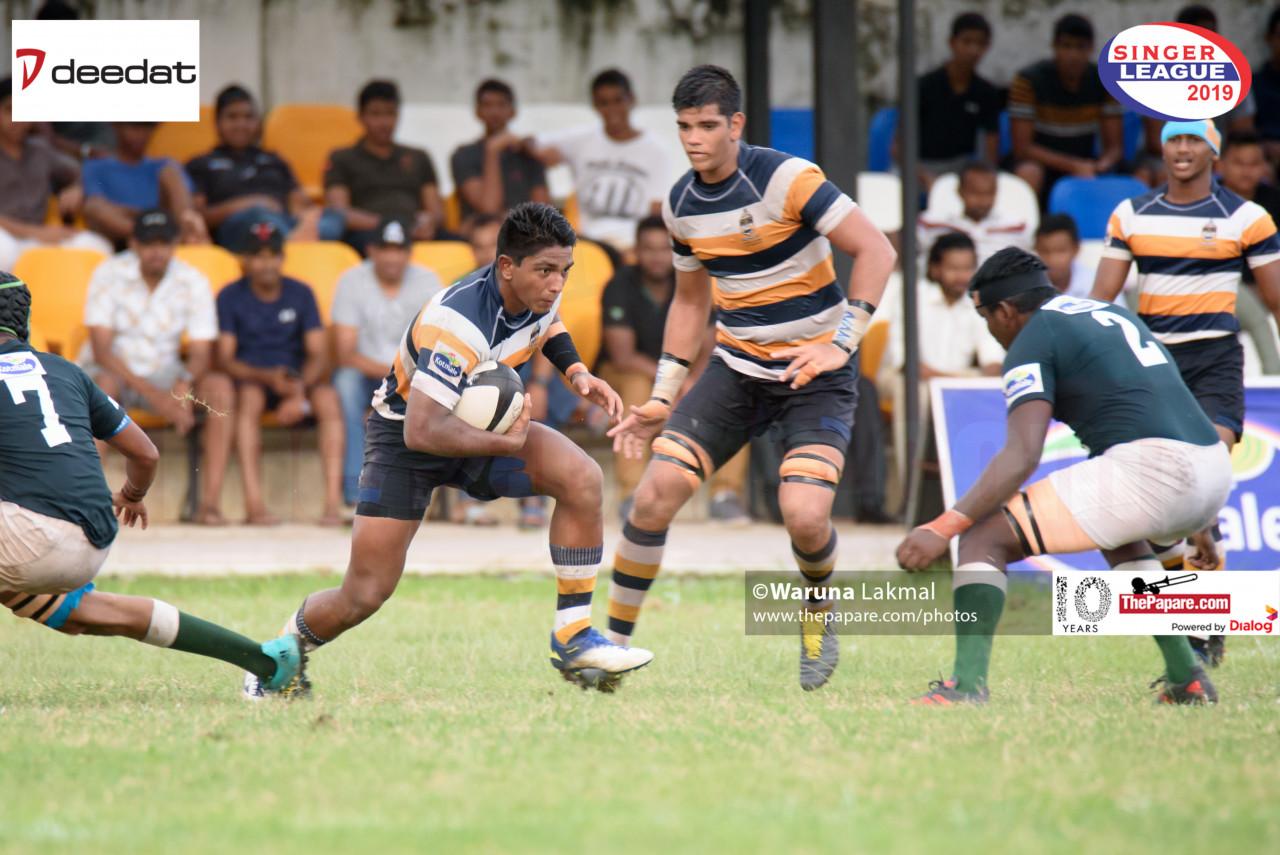 Tharindu De Alwis and his charges will no doubt be knowing what it takes to win big games of this sort and last week's performance will now have to be put behind them as they seek to dent the Peterite hopes of a title.
Half back pairing Santhush Algama and Rashane Goonawardena will play a major role in this game, and will surely have to come good this time around if the lads from Maradana are to have any hope of dismantling their opponents.
Tharindu Maduranga will be another hit man the Josephians will be hoping will come good at the money end of the tournament as his running game will be vital for the Blue and Whites.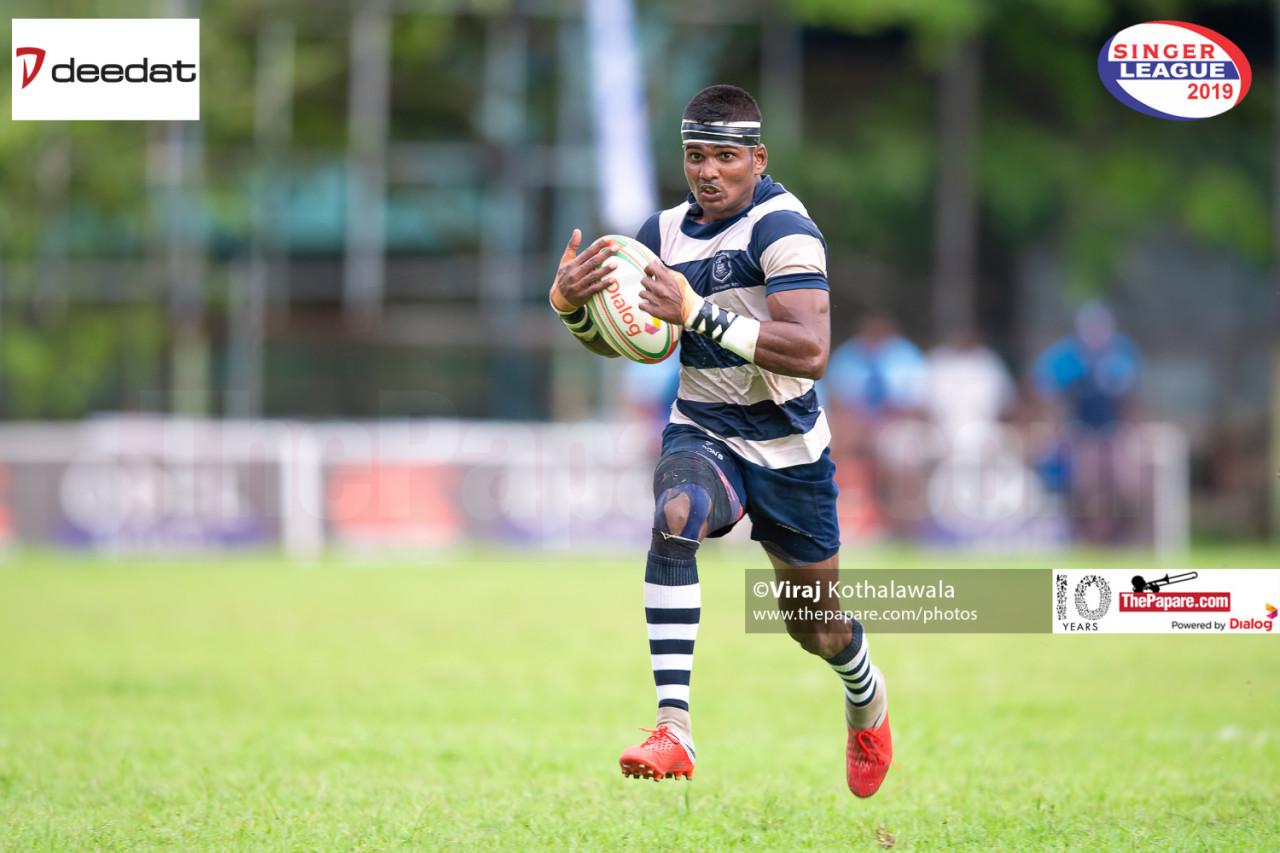 Final Say
The home side will aim to fine tune their set piece play as they push to regain the Rev. Fr. Basil Wiratunga shield while Nilufer Ibrahim and his Josephian outfit will surely know that any sort of slip upscould prove costly.
The hosts enter as favorites following a stellar campaign and the visitors head in after a sorry defeat. Betting against Peter's would be a brave call, however, given the pedigree of the Josephians, if they live up to what they are capable of, an upset would not be out of their reach.