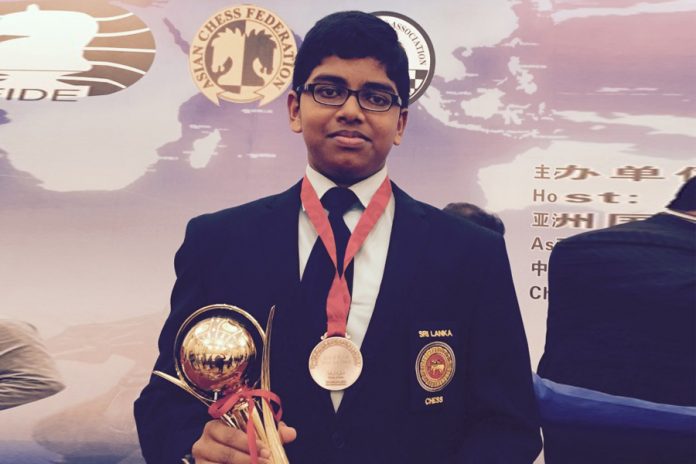 For the first time in the history of International School's chess, a student from Lyceum Nugegoda, is a proud representative in the National Chess Squad.
Lasal Jayawardena of Grade 11 has been able to fight his way through to becoming 9th in the selection event, knocking out some of the National level "Star Class" players who were in the National Squad previously.
Lasal Jayawardena of Lyceum International School, Nugegoda, representing the Sri Lankan U 14 team on a previous occasion won a bronze award at the Asian Cup Chess competition held in Jiaxing, Shanghai, China in 2016.
Lasal was also excellent at the Commonwealth Chess Championship 2016. He was placed 6th in the under 14 open categories, having beaten many strong players representing the commonwealth union.
This is a major achievement by the Sri Lankan junior chess champion as it shows that we could be in reach of a medal at a world level in the near future.