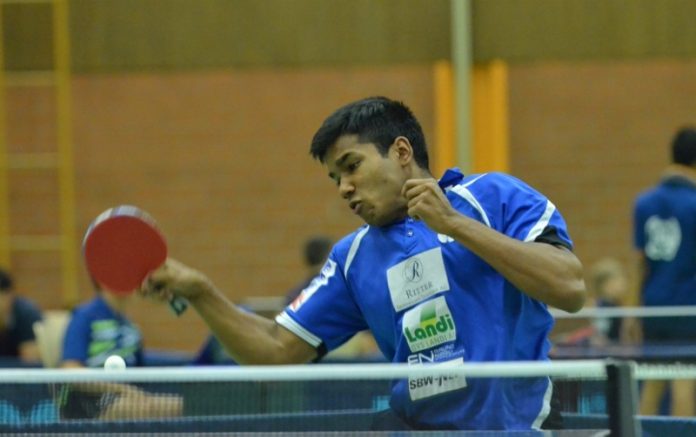 Sri Lankan Lakith Thejana Jayanetti, along with his team mates, Elias Hardmeier, Matti Pelz, Josef Ondis and Kristina Rehorek guided their club, Table Tennis Club Neuhausen to the U18 Swiss Table Tennis Team Championship title, in Neuhausen Switzerland.
In the final they beat Table Tennis Club Vernier of Geneva 6 matches to 2 after a tight battle in the first few sets of the game. 
Junior competitive sport is organized among clubs in Switzerland, not among schools.  In the table tennis team competition, the teams play in groups of 3 players against one another, that makes it 9 singles' and one doubles player-to-player match, in one team-to-team match. The team that wins 6 such player-to-player matches wins the match.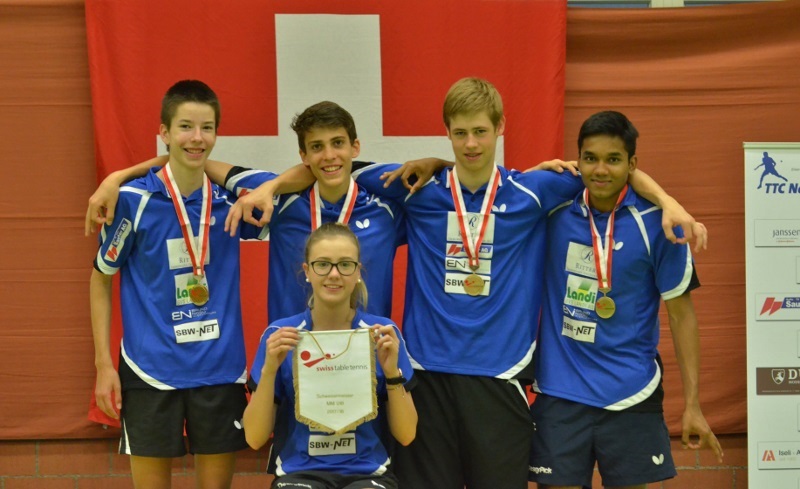 Girls are allowed to compete in the team competition, alongside the boys, to allow the girls a higher level of competition. Selected teams from different regions of Switzerland participated in the final round of the tournament last weekend in Neuhausen, in the eastern part of Switzerland.