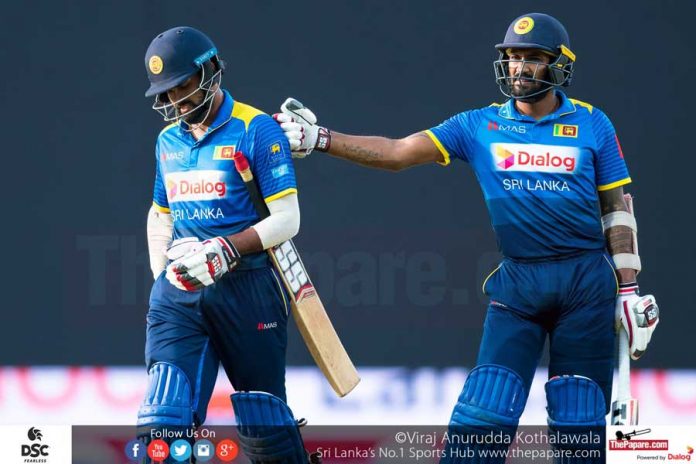 New chairman of selectors Graeme Labrooy has earned high praise from both captain Dinesh Chandimal and coach Nic Pothas for the transparent manner he has gone about things. The new selectors' first assignment was the Test series against Pakistan and they have got off to a winning start with Sri Lanka ending Pakistan's unblemished record in UAE that lasted for seven years across nine series.
By Rex Clementine reporting from UAE
However, the new selection panel also has attracted some criticism for appointing Lahiru Thirimanne as the Test team's vice-captain and for retaining Chamara Kapugedera for the ODIs. In an interview with ThePapare.com, Labrooy defended the decisions.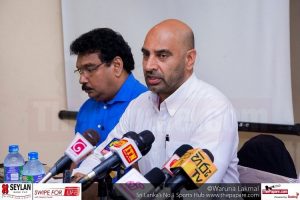 "The success in our cricket going back to the late 70s was because that we had lots of captains and vice-captains working in harmony. We need to try the same formula. That's one reason why we gave Thiri the vice-captaincy. We are looking at the next four to five years down the line who are going to be our leaders and work in pairs," Labrooy told ThePapare.com
"We feel that he is a good enough player to be in the side. He's been scoring runs in the last two ODIs. Based on that, we are confident that he will come good in the longer version of the game as well. As Chandimal's vice-captain, they can work together and we want the partnership to build on for long term," Labrooy added.
Another bone of contention in cricket circles has been the continuous selection of Chamara Kapugedera. After more than 100 ODIs, Kapugedera is yet to make a hundred and match winning contributions from him have been as rare as the leopards at Udawalawe.
02-00ක් ලෙස ලෝක වාර්තා තබමින් නිමා වූ පාකිස්තාන – ශ්‍රී ලංකා ටෙස්ට් තරගාවලියේ උණුසුම යන්නටත්…
Kapugedera's ODI average of 21 and domestic one-day average of 28 are an insult to an international cricketer. To add salt to injury, he was also dropped by SSC in the last domestic season. They may one day solve the MH370 mystery, but not how someone who doesn't warrant a place in the club team gets into the national team.
"He is another player who has been in and out of the squad. He has been given a lot of chances but again not on a continuous basis. He has been used as a stop gap or a as standby. We also have Kusal Perera, Angelo Mathews and Asela Gunaratne to come to the party. It will be interesting going forward when they are all 100 percent fit. All these players in the middle order will have to compete against each other," Labrooy elaborated.
Another change that the selection panel did was to move  Kusal Mendis down number four from his customary number three position and Labrooy explained why, "We feel that the best we can get out from Mendis is at number four. We also have to see how we fit in Mathews and Gunaratne."
Labrooy also explained on why Dimuth Karunaratne was left out of the ODI squad. Karunaratne was part of Sri Lanka's World Cup squad in 2015, but since injury, he has failed to break into the shorter format of the game. His form in Test cricket this year has been outstanding as he has scored over 900 runs. Only Dean Elgar and Hashim Amla have scored more runs than him in 2017.
"He is good enough to come into the ODI side, but the question is whether we want him to be in the ODI side or to just let him continue playing the longer version which he is good at and to excel. We have a few other options for the opening spot in the ODI side.  We don't want to rush him and bring him into the ODIs. We want him to grow in confidence in Tests. When the time comes, we will see."
Labrooy added that fitness will be a key area the selectors will look at following strict guidelines from Sports Minister Dayasiri Jayasekara.
"We have stressed on the fitness and it goes back to where the Sports Minister laid down fitness guidelines where you need to get through a yo-yo test with minimum standards and need to have your skin falls less than certain limit. That's one reason we are not rushing Angelo.  We want him 100 percent fit as we have a long Indian tour coming up. We want most of the players who are injured, fit for that series."
This year has been a tough one for Sri Lankan cricket with a series of new lows. Labrooy said that he was thrilled with the effort the team put in in UAE.
Some of cricket's finest captains have come to UAE and have…
"I am glad for the boys. They needed the win very badly. Playing away from the pressure back at home also helped them. They stuck to their guns and they stuck to their plans and delivered that win.  I hope they can build on that confidence and take it forward from here."
"Before the team came to UAE, we spoke to the captain and vice-captain and we passed on the message that we are looking for continuity."
"We basically told them that once we identify the players, we will continue to play them by giving them confidence rather than shoving them in and out. If they are selected to play in a Test match or an ODI, we will continue with the identified lot as long as possible and give them a fair chance of performing rather than letting them play one or two innings and replace them with somebody else. That's one assurance we gave the players."
Labrooy who is a regional ICC Match Referee went onto say that he had been offered the selectors' role on four occasions before this but had turned it down. However, this time he had accepted it as it was a challenging one.
"Four times before this I was asked to be a selector. But I declined because there were many people who were around who were keen to take and do it. This time, I thought that if I needed to give back something to cricket it was the ideal opportunity. I thought I will try and help Sri Lankan cricket to get back to winning ways."