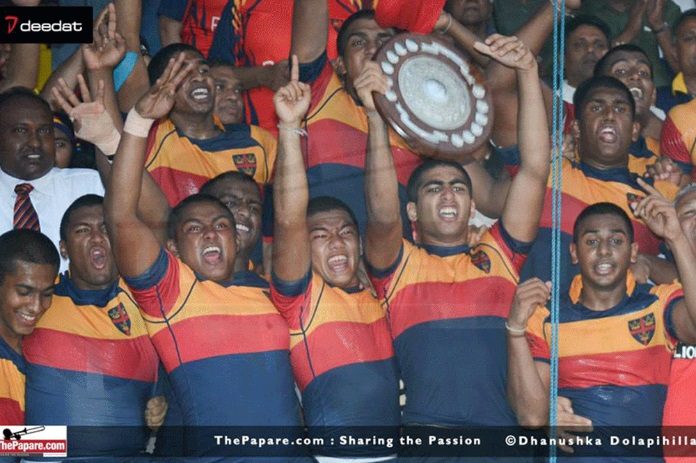 Kandy Sports Club has strengthened their backline with another key recruitment, in the form of the 2014 Trinity College skipper, Tarinda Ratwatte, who has been a vital part of the CR & FC team in the past 3 years. 
Tarinda Ratwatte was a schoolboy star who represented Trinity College since 2011 and captained the Lions in 2014 when they last clinched the coveted Bradby Shield. His calm and composed style of play along with his accurate kicking abilities saw him don the Junior Tuskers jersey throughout his final years as a school player. He also went onto Captain the 'Kandy Reds' team at the 'All-Star Rugby Encounter 2014' and later joined CR & FC, making his club debut in 2016. 
Ever since then the young fly-half has played a major role in controlling the Reds' backline and slotting in the two and three pointers. He made his National debut when he was picked for the Asia Sevens Series in 2017 and later the Common Wealth and Asian Games. 
Ratwatte possesses the ability to play as a utility back, especially at the first five-eighth, full-back and since of late at the #13 centre position. However, he only starred at the 1st Round games of the concluded Dialog Rugby League 2018/19. 
This transfer will take Ratwatte back to his home town Kandy, where his rugby career first began. With this signing, Fazil Marija will have the luxury of fielding Nigel Ratwatte, Thilina Wijesinghe and Tarinda Ratwatte at any position that will suit each one of them the most. 
Stay logged to ThePapare.com for more info.