The last time Jeevan Mendis played for Sri Lanka was a little over a year ago in a game against Afghanistan in the Cricket World Cup on the 22nd of February 2015. A day later, disaster struck; he injured his hamstring in a game of football at training and his World Cup was over.
Since then he hasn't had a look in on the national squad with the selection committee opting for younger players to fill in the vacant spots in the team in the recent past.
Jeewan stopped by ThePapare studios to tell us his story.
A 'Battle of the Blues' hero
He completed his education at one of Sri Lanka's most prestigious institutions, S. Thomas' College, Mount Lavinia and continued the legacy of his father and his older brother by becoming one of the schools' top cricketers.
"From those days, I wanted to be famous and to do well. I had a dream of playing for Sri Lanka from the beginning."
In order to make that dream a reality, he had to put in the work and so from a very young age, his life consisted of cricket, cricket and more cricket. He recollected how his days as an A Level student started with an early morning fitness session and ended with cricket practices that went on till late evening. It wasn't always plain sailing and there were many occasions where he just wanted to give up.
"I used to go home in the bus and every time, on my way home, I used to say, this is the last time because I was so tired. But next morning, I got up and did the same thing."
He was well known for his batting prowess and in his senior years at school, it is rumoured that many of the younger students would flock to watch him bat during the interval. His first real taste of fame and admiration came in his teens as he stood out in one of Sri Lanka's biggest schools' encounters, the 'Battle of the Blues', making 3 fifties and one century in 3 Big matches.
From pure batsman to all-rounder
If there's a misconception about Jeevan, it is that he is a bits and pieces player when in fact it was his batting that caught the attention of selectors. His achievements with the bat at school level saw him drafted into the Sri Lanka U19 team where he occupied the all-important no. 4 spot in a lineup that included Upul Tharanga and Farveez Maharoof, at the 2002 U19 World Cup.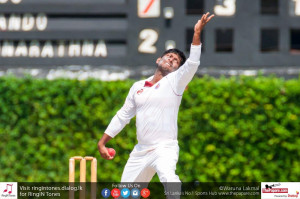 At domestic level, after just one season at Bloomfield Cricket and Athletic Club, he was snaffled by Sinhalese Sports Club, but with a line-up boasting of the likes of Mahela Jayawardene, Marvan Atapattu, Thilan Samaraweera, Thilina Kandamby, Tharanga Paranavithana and Chamara Silva, the opportunities to shine were few and far between for Jeevan so he soon sought greener pastures where he could further his claim as an all-rounder. He moved to Tamil Union Cricket and Athletic Club in 2008 where he has remained to date.
Although many may see him as a short form specialist, his domestic records say otherwise; he has 16 First Class hundreds (including a double hundred) and 12 5 wicket hauls under his name. In the most recently concluded 1st class tournament, Tamil Union emerged victorious and Jeevan was a crucial cog in the champion machine, claiming 32 wickets and scoring 574 runs as well. In fact, his dream as a kid was always to represent Sri Lanka in the Test arena.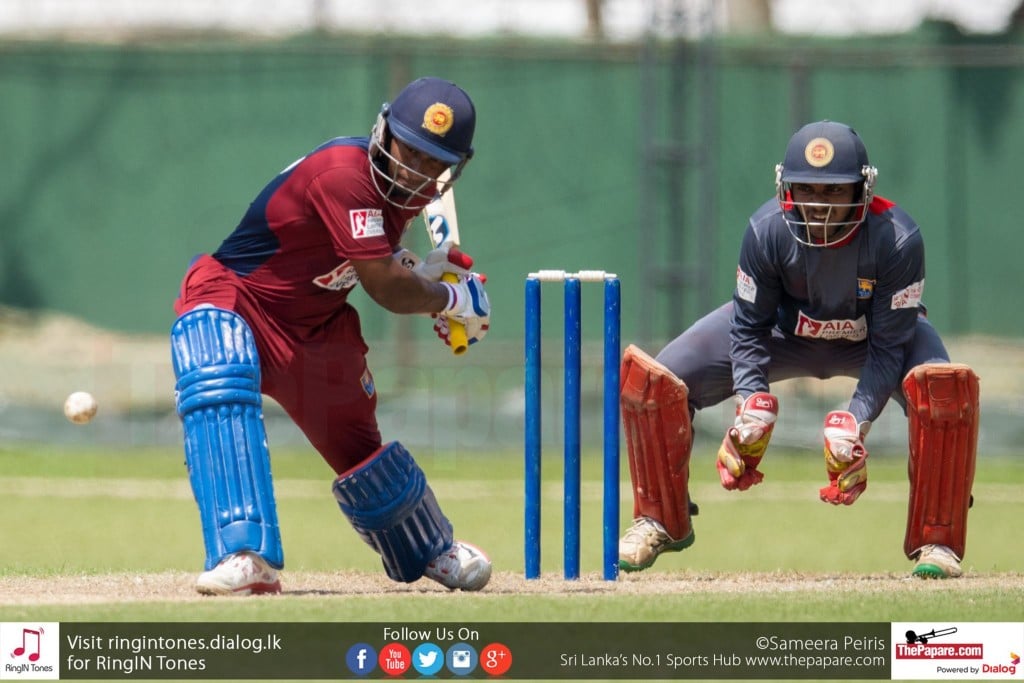 When the dream became a reality
Jeevan describes October 2nd 2010 as the happiest day of his life; the day he and his wife Vanessa welcomed their 1st child, Jayden, into their lives. The day was made all the more sweeter when the long awaited call came, telling him he had been picked to tour with the Sri Lanka national team.
He made his debut in Harare against Zimbabwe and enjoyed a prolonged stint in both the ODI and T20 national squads over the next couple of years. With established batsmen already in the team, Jeevan played more of a utility role in the line-up, maintaining a floating batting position and coming into bowl 2 or 3 over spells. He was one who was fortunate enough to play under two of Sri Lanka's most highly regarded players, Mahela Jayawardene and Kumar Sangakkara.
He had high praise for the pair's leadership, expressing that the key to the team's success at the time was that the two, more often than not, took on the responsibility of getting the runs on the board while allowing the rest of the team to play around them.
It was under Jayawardene's captaincy that Jeevan got the opportunity to play in a global tournament – the 2012 ICC World Twenty20, which was played in Sri Lanka. Speaking of the feeling in the camp back then he said,
"People expected a lot from us and at that time we were so confident during that tournament, we were all playing together and trusting each other. Even if we lost 4 early wickets, we were confident that the other players would come in and do the job."
When asked about if it was hard playing a big tournament in front of a home crowd he said,
"It's always a pleasure to play at home, especially Khettarama and Kandy. It's the way you take it (the expectation), when you are not confident, it is of course a pressure but when you're enjoying the game, it helps also."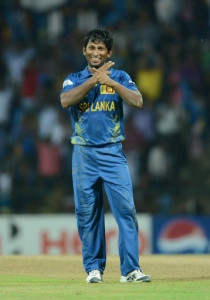 He smiles ruefully when I bring up the final against the West Indies,
"I remember when I was fielding at the boundary line, at 10 overs, they were 32/2, and I was thinking 'aparaadey, they will not even score 100' because I wanted to go in and hit the winning run…..  and then we were losing…… That day, he (Marlon Samuels) was hitting any bowler"
Mr. T20 Worldwide
Over the next couple of years, the selectors slowly moved beyond him and with the opportunities to play for the national team drying up, the doors to the world of international T20 leagues opened up for Jeevan. As of now, he has played in 4 global T20 leagues; the Big Bash League, Caribbean Premier League, Dhaka Premier League and Indian Premier League.
"You gain a lot of experience (when playing abroad), we develop our games also when we play against other international players. You can develop your skills and really see where you stand compared to them."
He describes the CPL as one of the most enjoyable leagues to play in,
"The Caribbean is the best place to play; they are so cool and relaxed. You can do what you want and they (the management) just want you to play the game only. Everything is relaxed but they do everything on time."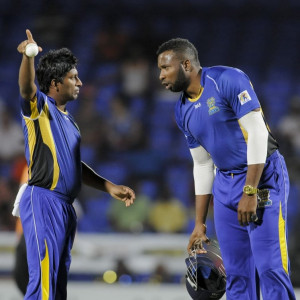 When asked about the best leaders he has played under at these leagues, Jeevan's answer is quite surprising,
"The other guy who was really good was Pollard. Before I played for Barbados I thought he was a big headed guy, but he turned out to be really cool, even I was surprised"
Ready for a comeback
Jeevan has always put a high level of importance on his fielding and expressed his disappointment at the drop of quality in Sri Lanka's fielding of late. When asked what he thinks is the difference between Sri Lanka and countries like Australia, New Zealand and even West Indies, he insisted that the amount of training we do is not an issue.
"We also do a lot of training. I think it's all about confidence. They give them high confidence and trust in them. That's the difference. Even the best fielder makes mistakes, but you have to trust your team, you have to back your team when they are not doing well, that's the biggest thing. Sri Lankan players are so talented, we are small compared to others but we survive because of our talent, so we need to believe in that"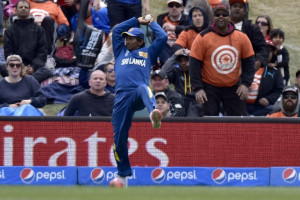 The road to the top has never been easy for Jeevan and that trend is unlikely to change in the near future. His desire to play remains the same as it was in the beginning of his career and with the Sri Lankan team in dire need of some experience and positive intent, we may yet see him in national colours in the future.
"I can play as a batsman if they want. I know they know that I can do it. I had an ambition, now I'm a grown man and I have a family and this is my job. Till I am fit enough and can perform well, I want to play for my country."