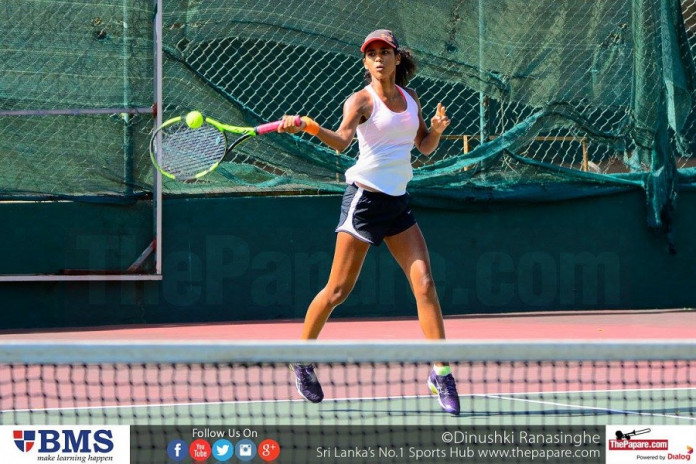 Sri Lanka's up and coming player Anika Seneviratne took Sri Lanka's hope forward in the ITF Junior Circuit Week 3 when she defeated second seed Risa Fukutoku to gain access to the semifinals of the girls singles draw of the third and final week of the grade 5 circuit tournament.
Anika defeated the second seeded player from Japan, Risa Fukutoku in the all-important quarterfinals as scores read 6-4, 6-4 in favour of the Lankan. She will now face Ting-Pei Chang of Chinese Taipei in the semifinals that are expected to be played today (22nd) at the Sri Lanka Tennis Association playing section.
Seneivratne defeated Malaysian national and #5 seed Sara Nayar in the second round 6-4, 6-2 to gain her ticket to the quarters and now is two games away from victory in this final week.
Meanwhile, the junior boys' champion Avindra Perera bowed out of the Boys' singles in the third week after facing defeat in the quarterfinals. This was Perera's best performance in the entire tournament as he went down to the 4th seed Christian Chin of Malaysia. The quarterfinal scores were 6-4, 3-6, 6-4.