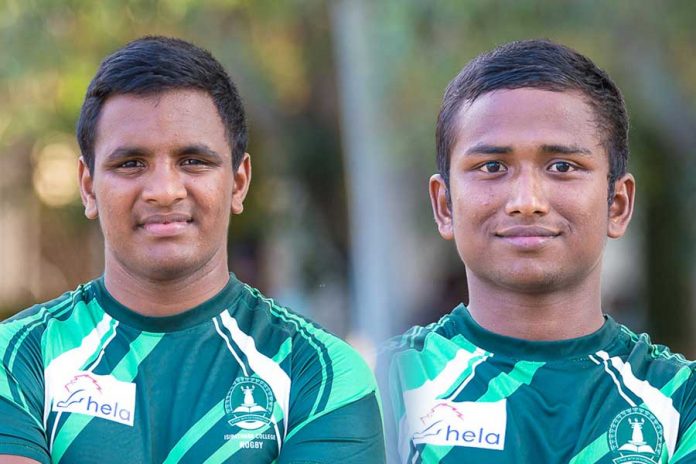 Isipathana College Colombo Rugby management and development committee has appointed Manilka Sulakshana Rubeyru as their Captain in the first XV Rugby team for the season of 2018.

Nasran Nilamudeen has been appointed as his deputy. Both are third year coloursmen for their Alma mater and Manilka is Isipathana's youngest ever Captain at the age of 17. The appointments of the Captain and the Vice Captain have been officially announced by Isipathana College Principal Mr.Premasiri Epa.
Isipathana College having finished second in the previous season will now look at going back to winning titles like they have on the previous four seasons before the last. They will be coached by Lasintha De Costa this season too. Last season they lost to St. Peter's College and Trinity College Kandy which made them end up second although they defeated the Champions Royal College in the league.
Manilka Rubeyru played as center in the previous season. He is a 6-foot player with a weight of 81 kilos under his name. Rubeyru will still have a couple more years to play although he will captain this year. He had an excellent season in the 2017 and put together a string of solid performances which might have led to him being appointed captain.
Nasran Nilamudeen is a final year player and having played two years of rugby for his school will start at the flanker position in the upcoming season. With a weight of 73 kilos and 5 8' in height he will look to assist his Captain to the missed victories last season