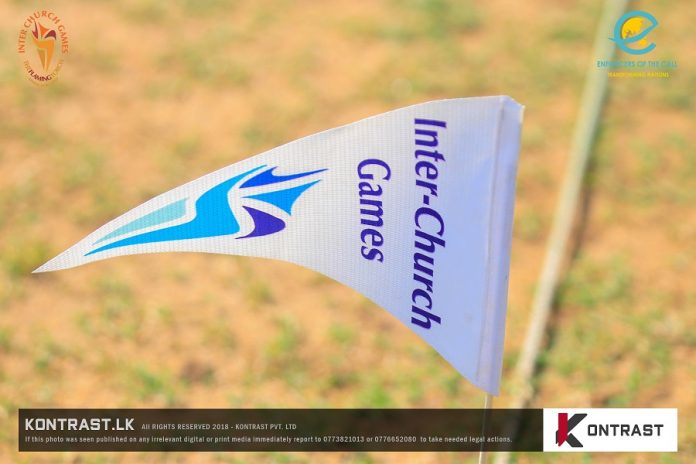 Surrounded by the misty hills of Hunasgiriya, at a time in which the paradise island was smitten with conflict in August 2006, a passion began to well up in the heart of Ms. Rambukwelle, Founder and Chairman of the Inter Church games.
Rhuani an Artist by profession was exasperated with life but never stopped dreaming for peace of Sri Lanka. Driven by an unprecedented passion to bring peace, mutual trust and understanding among communities, she gave birth to a faith based organization by the name 'The Enforces of the Call' which primarily focuses in bringing transformation in every nook and corner of Sri Lanka through faith based principles.
The Inter Church games are an event that is hosted once in three years. It was first hosted back in 2009, where a limited group of churches all around the island participated. With a team of just 20 volunteers Ms. Rambukwelle is to continue her good work, with a daunting task ahead of bringing unity among the Christian community through sports.  
The 4th edition of the games look much bigger and brighter, with the highest in number of events and athletes hosted by the organization. 33 churches from all over the island will be taking part, and approximately 2500 athletes ready to compete with each other, swearing by an oath of reverence in demonstrating mutual respect to the games, its officials and athletes.
The games which was declared opened last Friday with a flamboyant opening ceremony at the Royal College sports complex, has added more sporting events such as Softball Cricket, Swimming, Netball, Badminton, and Track and Field.
The Track & Field events are set to begin tomorrow at the Sports Ministry Grounds. Each event has an unusual beginning where each player briefly introduces themselves to the opponent to have a better understanding as to who they will be playing against.
A Triathlon for the first time will be worked off in Colombo 07. At present King's Revival Church are the reigning Champions of the Inter Church Games.
The games will conclude on the 18th of August at the Royal College Sports Complex.
Photographer – Kontrast Pvt Ltd.