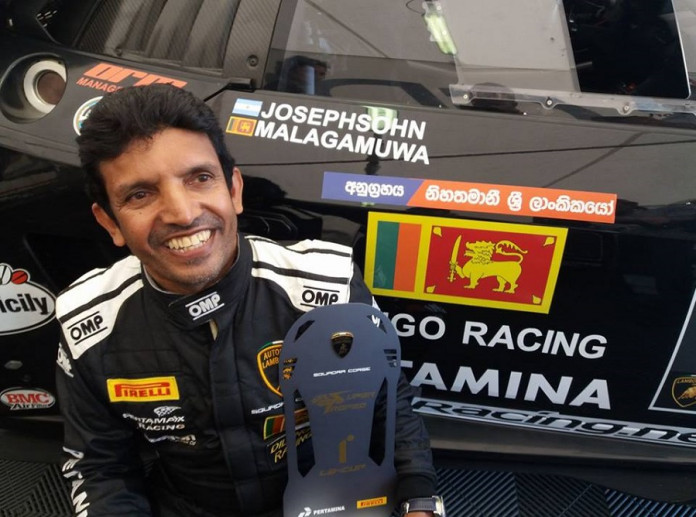 Sri Lanka's most famous racing driver and the champion racer Dilantha Malagamuwa has yet again made the country proud, winning pole position in the Lamborghini Super Trofeo Class LC race yesterday (22nd) in Monaza, Italy.
Carrying the pride of the island nation for twenty five long years – Dilantha Malagamuwa the ambassador of Sri Lankan motor-racing…
Malagamuwa drove his Lamborghini Huracan Super Trofeo in the Class LC event of the Lamborghini Super Trofeo (Super Trophy) leg held in Monaza Italy alongside his co-driver A. Joshepson in the 25 lap race. Malagamuwa recorded the fastest lap time of the class of 51:13.898 in the 24th lap with an average speed of 186.4 Kph.
Malagamuwa is also a GT3 Asia champion and a triple Malaysia Super Car GT Champion and has made history as the first Sri Lankan racing driver to win an International motor racing championship. He also made history when he became the first non-Japanese Asian driver to compete in Formula Nippon and Japan GT500/GT300. Malagamuwa has won the N1 championship in Japan in 1995 and also won the Tokachi 24 hour race thrice.
We at ThePapare.com wish the humble Sri Lankan Champion all the very best in his future races and eagerly await to report his achievements to all our fans in the future.