According to the records, the first schools' cricket match was played in 1879 between Royal College Colombo and S. Thomas' College Mount Lavinia at the Colombo Club Grounds Galle Face.
This fixture which has taken place for 136 years, uninterrupted even by the second world war, is known as The Battle of the Blues. Other private schools too followed this trend and Trinity College Kandy play  St. Anthony's College Katugasthota while the Battle of the Saints is played in Colombo between St. Joseph's College and St. Peter's College. Today Schools all over the Island have an annual fixture with another school in their respective areas.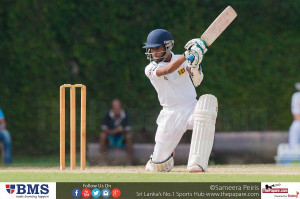 School cricket is the nursery of Sri Lanka cricket and has played a very important role in the development of the game in Sri Lanka. The School's Cricket Association has organized tournament in the under 13, 15, 17 and 19 age groups to enable talented young cricketers to develop their skills and showcase their capabilities to talent scouts from Sri Lanka Cricket. District Teams are formed with the more talented players from each age group and matches played amongst these teams. Here the players' physical fitness, skills in batting, bowling, fielding and each important aspect of the game are fine tuned by qualified specialists in coaching. Players encounter competition from teams from other cricket playing countries mainly in the under 19 age group. A recent tour to England by the under 19 National squad produced encouraging results where the Sri Lankans got the better of the English lads both in the longer version series and the limited over games. However it must be noted that Sri Lanka has so far failed to win an under 19 World Cup despite of it being played in sub continent countries a number of times.
Schools employ qualified coaches at every age group to improve the level of skills of players. The competition is so great to represent their Alma Mater that a number of school cricketers attend private coaching academies in the hope of further enhancing their game. While coaching is necessary to teach players techniques in batting, bowling and fielding, coaches should also strive to develop the inherent talent and flair in young cricketers which may seem unorthodox, so that they effectively contribute something extraordinary to the game.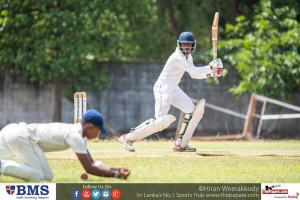 In this respect players that readily come to mind are our own Sanath Jayasuriya and A.B de Villiers of South Africa. They have batting techniques of their own which have proved to be very effective. Lasith Malinga and Ajantha Mendis have unorthodox styles of bowling which have brought them success. However when it comes to batting, players with correct techniques are the ones who score consistently. Sachin Tendulkar and Kumar Sangakkara have reached great heights as reflected by their batting statistics. Joe Root and Kane Williamson are examples of batsmen with good technique who seem well on their way to follow these legends.
School Cricket Tournaments for under 13, 15 and 17 age groups are held on limited overs basis. Limited overs cricket promotes bowlers to bowl defensively with the objective of containing runs rather than taking wickets, whereby bowlers loose the art of taking wickets.  This year, the organizers have prudently changed the under 13 tournament to a normal game, with points being awarded for runs scored and wickets taken. I would advocate that a normal game of cricket be introduced to the under 15 and under 17 age groups as well to promote attacking cricket rather than defensive cricket.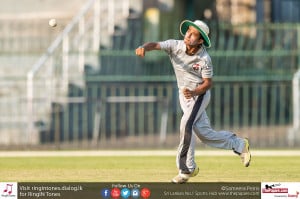 In most cricket playing countries there are no school cricket tournaments. Schoolboys participate in Club Cricket tournaments on Saturdays and Sundays and they are drafted into teams on their playing ability. As such, a talented 16 year old boy could be playing in the club first team alongside mature adult cricketers, speeding up their development and also making them mentally strong. Our players lack this exposure, which may be a reason why Sri Lanka has been unable to win an under 19 World Cup tournament since its inception in 1988 in Australia.
A positive way of improving the standard of each age group is to play some matches between the National Team of each age group against the school teams of a higher age group i.e. the National Team of the under 17 group plays the school teams of the under 19 age group.   I am also of the opinion that T20 cricket should not be played at school level, as it encourages players to play careless cricket which will adversely impact on their performances when playing the longer version of the game on leaving school.
I hope that the suggestions I have made will hopefully improve the standard of school cricket so that school cricket will continue to be an important component of our National cricket.