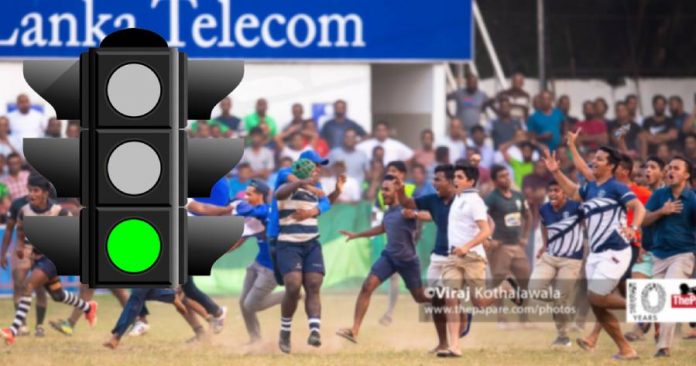 After a series of discussions, a final decision has been reached on the Singer Schools Rugby League following a meeting between the principals of the respective schools and the Ministers of Sport and Education.
Read more : Final call on Schools Rugby to be taken on Friday 
The league will resume on the initially scheduled date – the 31st of May, along with a few changes. Earlier a proposal was put forward by the Sri Lanka Schools Rugby Football Union to play all Colombo games at the Sugathadasa Stadium but a clear conclusion was not reached over the decision.
Full timeline of events:
20th April – The Singer Schools Rugby League restarts for the 2nd round

21st April – The Singer Schools Rugby League postponed indefinitely after the Easter Sunday attacks

7th May – SLSRFA forwards proposal to the Ministry of defence for recommencement of League

10th May – Minister of Sports Harin Fernando offers Sugathasada Stadium for the matches

15th May – SLSRFA reschedules fixtures for the second round with games to be played at Sugathadasa Stadium and Bogambora

20th May – SLSRFA, following its meeting, postpones the league to September temporarily, proposing the matter be taken up with the Minister of Education and the Minister of Sports on Friday 24th.
Following the meeting, it was decided that the schools can continue with their fixtures with the decided dates and will have the liberty of playing the games at a venue of their choice.
Read more : Singer Schools Rugby League POSTPONED again!
This means that all the host teams will have the option of continuing with their fixtures at their home venues.
"The security is a concern but it is time for the Ministry of Education and the Ministry of Sports to get together and provide the necessary arrangements.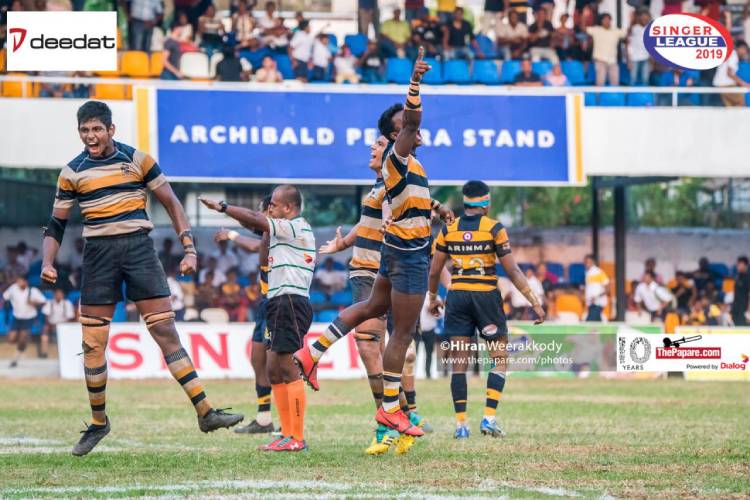 The Sugathadasa Stadium was only proposed because the security threat is high but the Army commander and the IGP confirmed that these things (tournaments of the sort) should be happening and it is in the best interest of the country" added Minister of Sports Harin Fernando
"As much as we remember the atrocities, we have to move on"
Therefore, the SLSRFA expects to resume the league on the 31st as planned while the final fixture list will be released shortly.
For schools who cannot find grounds for their matches, Bogambora and the Sugathadasa grounds have been offered to continue the second round.