After a couple of wins in the UAE against Pakistan and a spirited draw against India in the first Test match, Sri Lankan team is back to its old, disappointing ways.
Free Hit contributor – Praveen Samarasinghe
They crumbled to a below-par 205 after winning the toss and electing to bat and then were bundled out for 166 in the 2nd innings of the second Test against India in Nagpur, exposing the frailty in the batting that has haunted them for the last couple of years.
There is no doubt that the team is missing two of their best batsmen from the last year, Kusal Mendis and Asela Gunaratne. While the latter Gunaratne is yet to prove his fitness after an injury, what happened to Kusal Mendis is something that is hotly debated topic.
---
Sri Lanka is not new to producing school prodigies. From Arjuna Ranatunga, who made Sri Lanka's maiden Test half-century having just finished the school, to Asanka Gurusinge, Mahela Jayawardena and the current Test captain Dinesh Chandimal, the island nation has had many successful cricketers who started young. While all these players possessed the talent to be successful, the role the administrators and coaches played in their careers should not be underestimated. Most of them didn't start well, but the confidence that was injected by the administrators, just by having faith in them (for long enough), worked gloriously for Sri Lanka in the long term.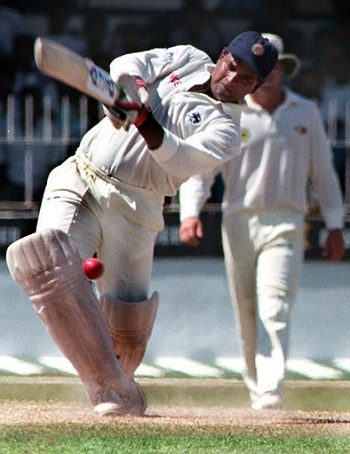 Sri Lankan skipper Arjuna Ranatunga drives the ball to the boundary 18 January 1998 in the second and final cricket test against Zimbabwe. Sri Lanka won the match to clinch the series 2-0 with Ranatunga scoring 87 not out.
Dearly referred to by Sri Lankan fans as Mad-Max, Aravinda De Silva had his share of trouble early in his career and didn't live up to potential until 1994/1995. After a decade of international cricket, only a run flooded county season with Kent unlocked his superpowers. However, after that, De Silva went on to perform magic for Sri Lanka, repaying the faith Sri Lankan management had in him. Rewards for Sri Lanka were rich; the biggest prize being the 1996 World Cup.
Marvan Atapattu, arguably Sri Lanka's best Test opener, couldn't make a run in his first six international innings. Who would keep the faith when a player fails as miserably as that?
The Sri Lankan selectors and management did. The reason behind the heavily criticised move later gave dividends when those double-centuries started to unravel from his bat.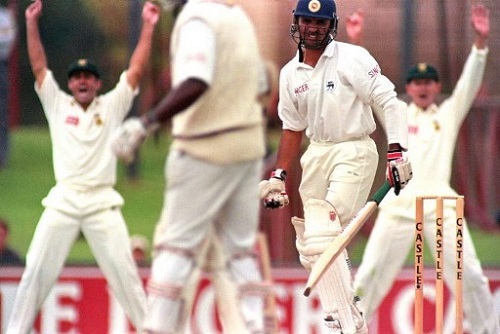 South African team shouts in celebration as Sri Lankan batsman Marvan Atapattu is caught behind during second test at Centurion Park in Pretoria 27 March.
How about Mahela Jayawardene? He had a smooth start with a half-century on his debut, right? Yes, however, soon after being appointed vice-captain, the then 25-year-old superstar batsman faced a terrible year in 2003; a disastrous World Cup in which he could only score 21 runs in seven innings. Ignoring all the doubters about Mahela's place in the team selectors decided to stick with their gun player. Once again, the rewards for Sri Lanka were many, including five global tournament finals and a trophy.
---
Kusal Mendis made his international debut in 2015 against the touring West Indian team as a twenty-one-year-old. Mendis, like most Sri Lankan batting legends, was a famous name in school cricket. Hailing from Prince of Wales College, Moratuwa, Mendis went on to win the prestigious School-Boy Cricketer of the Year award and then went on to lead the Sri Lankan team at the U19 World Cup in 2014.
After a quiet start to his international career, Mendis' breakthrough came in the following year against the then No.1 ranked Test team, Australia. After impressing against the Englishmen with a few classy cameos – just in his 7th test – Mendis unleashed a series defining 176 at the Pallekelle Stadium against the Aussies. He followed it up with an 86, the highest score in the second Test match against an attack consisting of Mitchell Starc, Josh Hazelwood and Nathan Lyon, to secure Sri Lanka the series victory.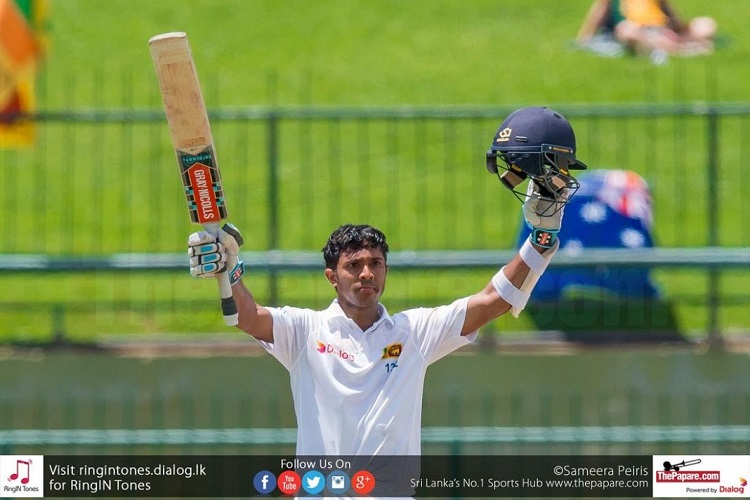 Mendis did not stop there. Earlier in 2017, he made his highest Test score, 194, to give Sri Lanka another victory in the two-match series against Bangladesh. In the recent home series against India, Mendis made his third century against the current No.1 ranked Test team. Mendis' performances were so good that Sri Lankan team manager Asanaka Gurusinghe went on to praise him as the long-term Sri Lankan no.3 batsman.
To Mendis' credit, all of his invaluable runs came in a period that saw Sri Lankan cricket at its lowest, having to deal with superstar retirements and the many changes that took place in the management. 
---
Despite what seems like a long ride in international cricket, Kusal Mendis is only 22 years old and will turn 23 in February 2018.
When Aravinda De Silva turned 23, he had two Test match hundreds under his name. Despite being more consistent, even Mahela Jayawardena hadn't made more than two centuries before his 23rd birthday. Sanath Jayasuriya and Kumar Sangakkara were yet to pass the magical figure when they turned 23. Thilan Samaraweera and Thilakaratne Dilshan hadn't even made their international debuts at that age.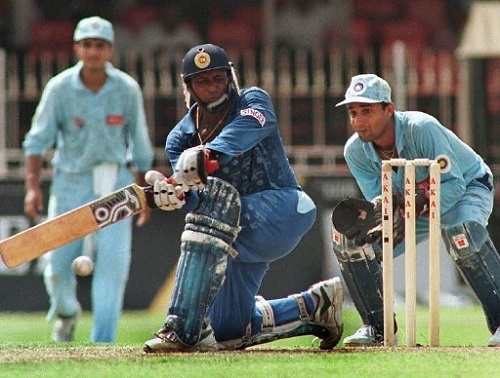 Sri Lankan batsman Aravinda de Silva sweeps the ball 01 July 1998 in the one-day international against India to steer Sri lanka to an eight-run victory. De Silva was adjudged the man of the match.
Now, here is a kid with three Test hundreds (and one ODI hundred) to his name, who is turning 23 in another couple of months, someone who has done things even the most prolific batsmen Sri Lanka had ever produced had failed to accomplish at his age. Someone who has drawn compliments like "I couldn't have dreamed of" from arguably the best No.3 batsman of the millennium, Kumar Sangakkara.
However, for some unknown reason, Mendis had been dropped from both the Test and ODI teams in the recent past and currently finds no place in the Test squad for the Indian tour.
Kusal Mendis is not the first player to be on the end of such harsh treatment from the Sri Lankan management in the recent past. In the same manner, Dhananjaya De Silva, the top run getter in the Sri Lanka vs Australia Test series last year, was ignored by the previous selection committee headed by Sanath Jayasuriya, after a couple of poor performances. Now, De Silva is back in the squad after proving himself again playing for the Sri Lankan 'A' team. But, it is not a secret that his omission has ruined almost a year of his career and may have cost Sri Lankan national team a couple of victories.
With Mendis, there is zero doubt about the talent of the kid. Now, it is up to the management, selectors and coaches to guide and protect the young talent through the early phases of his international career.
From the handling of Aravinda to Sanath to Mahela, there are many examples in Sri Lankan Cricket history for the current administrators to learn from. As cricket fans, we hope that the management and the selectors will learn from history and their own past mistakes and give young Kusal Mendis all the chances and the care he deserves to become the next Sri Lankan run machine.
*Disclaimer: The views and opinions expressed in this article are those of the author's and do not necessarily reflect the official policy or position of ThePapare.com