The recently concluded schools league saw some exceptional talented young rugby players who shared the spotlight week after week. Despite Schools Rugby League being one of the most competitive rugby leagues, only a handful of them make it to the professional league.
The concluded schools tournament saw many prospective talents emerging out of their school jerseys. While a few of them made it to the Dialog Club Rugby League this season, many of them have opted out.
Answering some fan questions, ThePapare shortlists 5 talented schoolboy who could have made it to the big league this season.
Naveen Henakankanamge (S.Thomas)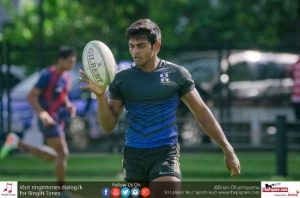 Stealing the spotlight from the year 2016, Henakankanamge is now a well-known name in the rugby fraternity. Hailing from S. Thomas Mount Lavinia, he holds two Schools Sevens Championships for his school. Moving forward to the sevens circuit, Henakankanamage successfully led the under 18 team to victory in last year's Asia Under 18 Championship in Chinese Taipei.
This 2017 calendar was phenomenal for the young lad giving leadership to the under 20 sevens team that ended as runners-up in the Asian circuit. Henakankanamage later went on to represent the national side in the shorter format at the Asia Sevens Series.
With his physique and speed, undoubtedly, he would make any coaches starting line up as wing three quarter, but Henakankanmge has opted to sit out this year due to educational commitments.
Sumudu Rankothge (Isipathana)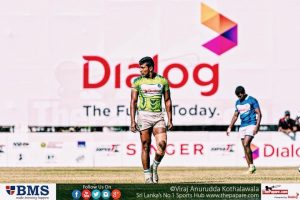 The strong running center whose combination with 2016 skipper Kushan Indunil proved to be a League title winning set up, took duties of captain in the concluded season. Under his captaincy Isipathana managed to emerge runner-up at both, the Schools Sevens tournament and League tournament respectively.  He also went on to represented the Junior National team on two occasions.
Rankothge is a powerful ball carrier who is undoubtedly strong enough to play the role of a power house in any team. He could be an impact player in the second half if he had made his transition to the club rugby arena, but unfortunately, he is still recovering from the recent surgeries he underwent. But hopefully he will make a comeback into the big league next season.
Diyath Fernando ( St.Peters)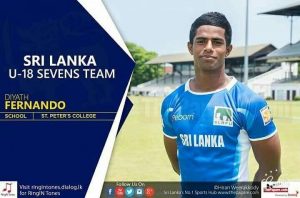 The speedy full-back who lead the 'Bamba Brigade', is a useful player who made differences in many crucial games for St. Peters. His ability to step in and out at speed, put him among the top scorers in his team. Diyath was a part of the U18 national team that toured to Hong-Kong where he managed to score few tries as well.
If Diyath had stepped into the big league, he would have made a very useful utility back with all his experience playing at different three quarter line positions. But unfortunately for him, Diyath faced a knee injury in the 2016 Sri Lanka Super Sevens tournament that created problems in the concluded schools season as well. Talking to ThePapare.com Diyath stated "I will be undergoing a surgery next month, and hope for a quick recovery to get back in the field"
Vinul Fernando ( St.Joseph's)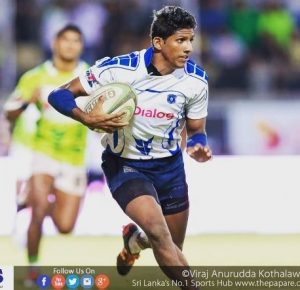 The pacey wing three quarter was the skipper of the 2017 St.Joseph College outfit that lead his team to their maiden Presidents Trophy title. Though Vinul is not among the top scorers, he plays a vital role in defense – not letting the opposition get through easily. Vinul was a part of the U18 National team in 2016 when they toured to Hong-Kong.
His transition of play from attack to defense showed great promise, he could have groomed himself to be a total player in any of the clubs along with the big boys and great coaches.
But Vinul chose otherwise, and has decided to sit out this years' club rugby season.
Stephan Sivaraj (St.Peters)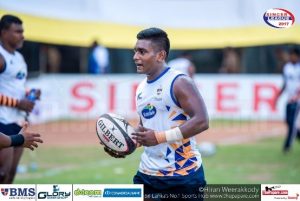 Mostly called as 'Siva', Stephan Sivaraj was among the top points scorers of the season in the first round. Siva showed great technique and composure throughout the school's season before he faced a serious knee injury at the end of round one. He was able to accumulate 63 points with 2 tries and 13 conversions before he had to sit out.
Unfortunately Siva also had to undergo a surgery right after concluding his school's season which he is still recovering from.