Fiji national and Sri Lanka Army head coach Fereti Verebula has been given the reigns as head coach of the Sri Lanka national fifteen's ahead of the Asia Division I Rugby Championship that is set to take place in Malaysia next month.
In the year 2008, 'Asia Rugby' (the regional governing body for Rugby in Asia – formally known as the Asian Rugby Football Union) introduced a new annual rugby tournament based on a Promotion/Relegation system…
This will be Fereti's second stint in the position of a national coach having coached Papua New Guinea in the sevens version two years back. The experienced Fijian has had stints with the New Zealand premiership while he was also the assistant coach of the Fiji national women's sevens team prior to making his way to the country in 2015.
Taking up his first assignment in Sri Lanka, he was in charge of the Army Sports Club in the Dialog Rugby League and has been able to make progressive development with the soldiers in his short stint of two seasons. Over the past two seasons, the Army team has evolved from being an entry-level playing side to an organized and composite outfit.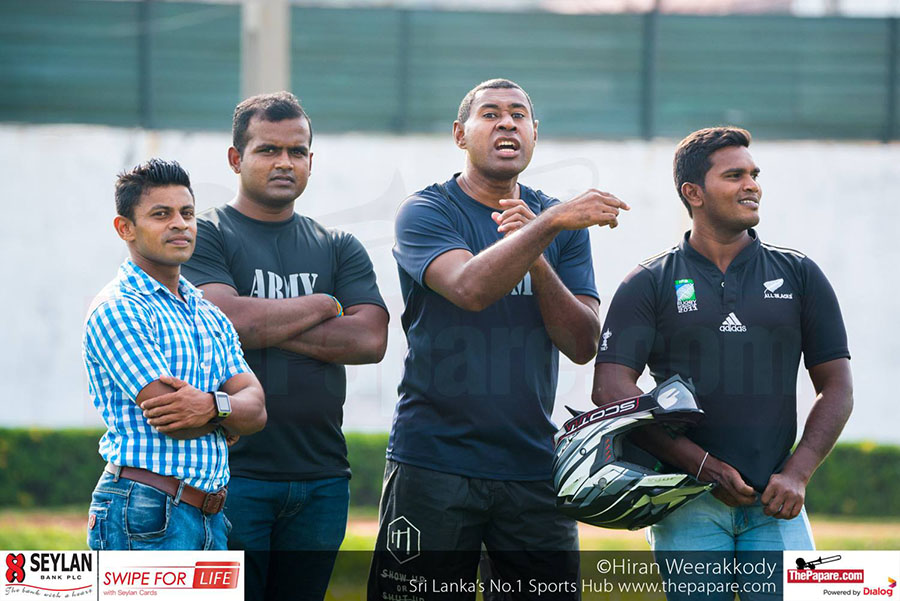 Read more : Muthuthantri named Tuskers captain, 9 debutants make squad
The Army coach will be succeeding the former Kandy Sports Club coach Johanne Taylor . Sri Lanka Rugby retained the services of Johanne Taylor last year having tasted success in the Philippines the year before but things did not work right for the Tuskers as they were humiliated by a strong Malaysian outfit.
Read more: Lackluster win for Tuskers over Singapore
With Sri Lanka having another chance at getting a promotion to the top division, they must win their respective encounters against the Philippines, the United Arab Emirates and of course hosts Malaysia. Stiff competition will be expected from the hosting nation Malaysia who have the services of a few overseas players.
The Sri Lankan side that started their initial training today will have three weeks of preparation time before they take wing to Malaysia for the championship.
Fixtures for the Asia Division 1 Rugby Championship