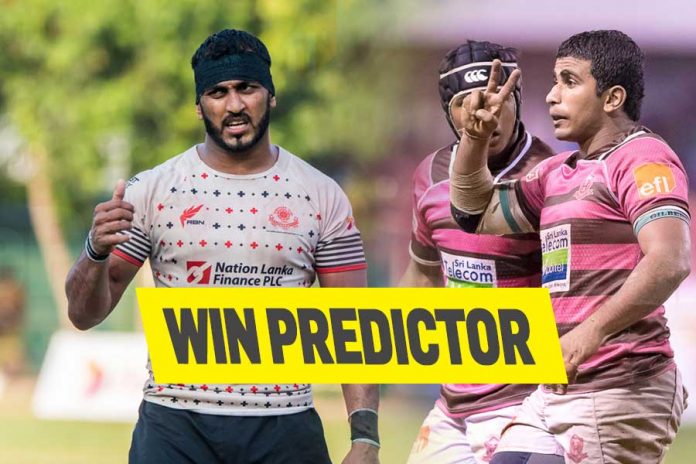 So, you think you are a DRL club rugby expert? …predict the winner and margin.
Here are some helpful tips from Boa Athu.
CH & FC v Kandy SC – Game of the Week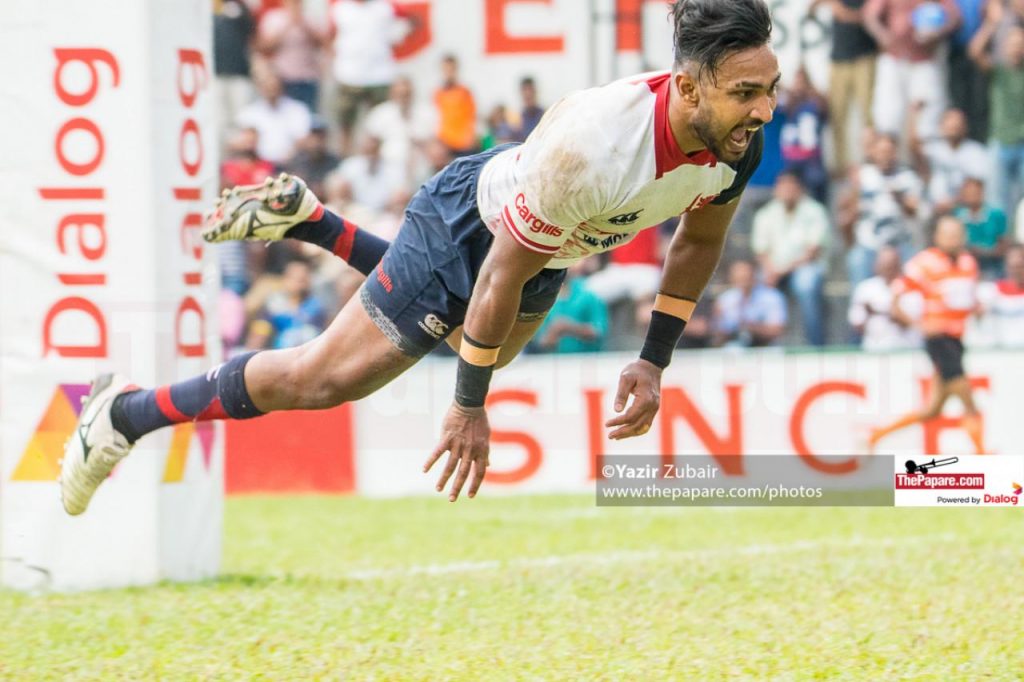 Coming off a 9 try drubbing of Navy, the Nittawela side is on a roll. Even though they conceded 5 tries, it was without several key players. Notably No.8 and the league's most impactful player B Udangamuwa. He will return to bolster them even further. It will also have a positive influence on a high penalty and turnover count. 13 and 21 from the previous week. Reduce those stats and the results could be A-OK.
I'm starting to really like their attacking patterns which look well-rehearsed.
CH, eventually made easy-ish work of a stubborn Police SC after conceding a half time lead. They are a good top 4 side and have a gun placekicker in S Maduwantha. Also noting their broken play and marquee import Gauder is yet to fully fire, largely due to using indifferent playing patterns.
Read more: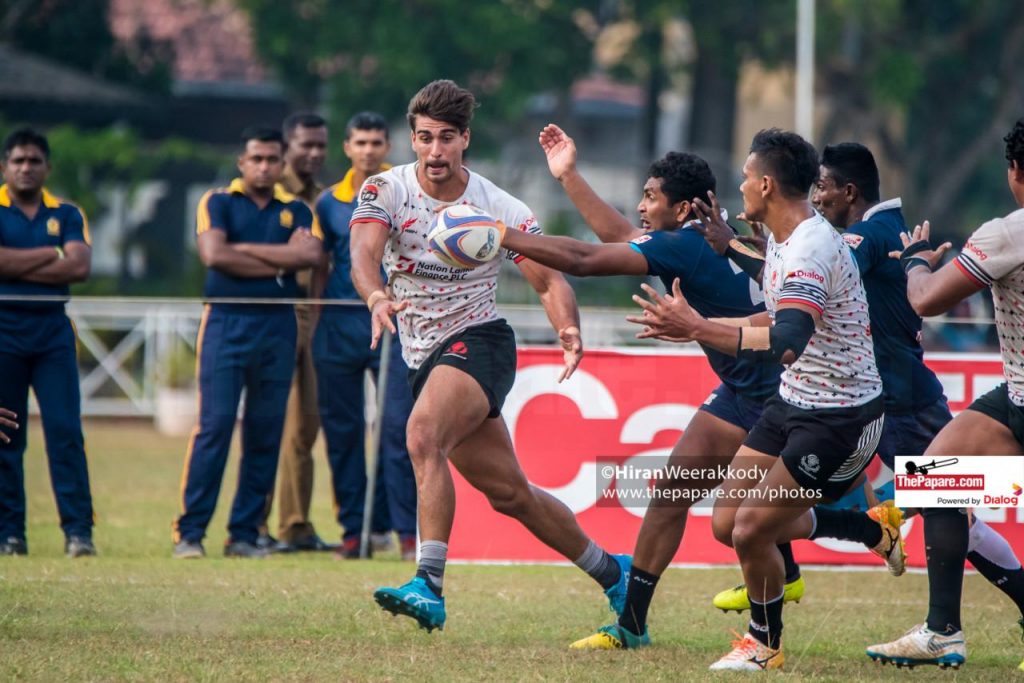 On the balance of probabilities and my video watch, with statistics tracking and stacking analysis…
Prediction: Kandy to win by 13+ points
CR & FC v Navy SC
What a turnaround it's been for the Redshirts. From abysmal last like to a tenacious late bloomer this season. They have all but completed a complete turnaround. Resignations, sackings and changes of their set up saw an astonishing win by 20 points against an in-form Army SC. Kevin Dixon's mercurial counter attacking form and the return of T Ratwatte after a brief freshening up has done the trick.
They are now a very unpredictable but blistering side, playing fast, open and running rugby. My only query is that a Dr. Jeckyl and Mr. Hyde type inconsistency could return to hamper…, it's all to do with their attitude.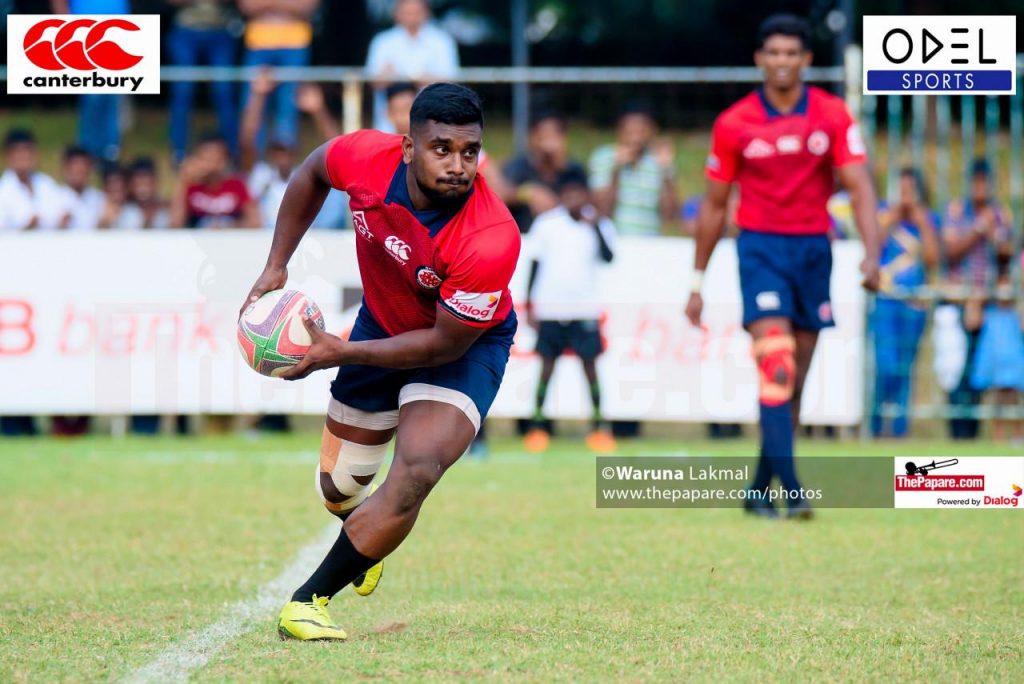 Navy, on the other hand, is reminiscent of a sinking tugboat. The form has eluded them as a team but a few players as individuals keep them salvageable, namely fast finishing B Piyarathne. Only a complete reversal will do and hard to see that this week.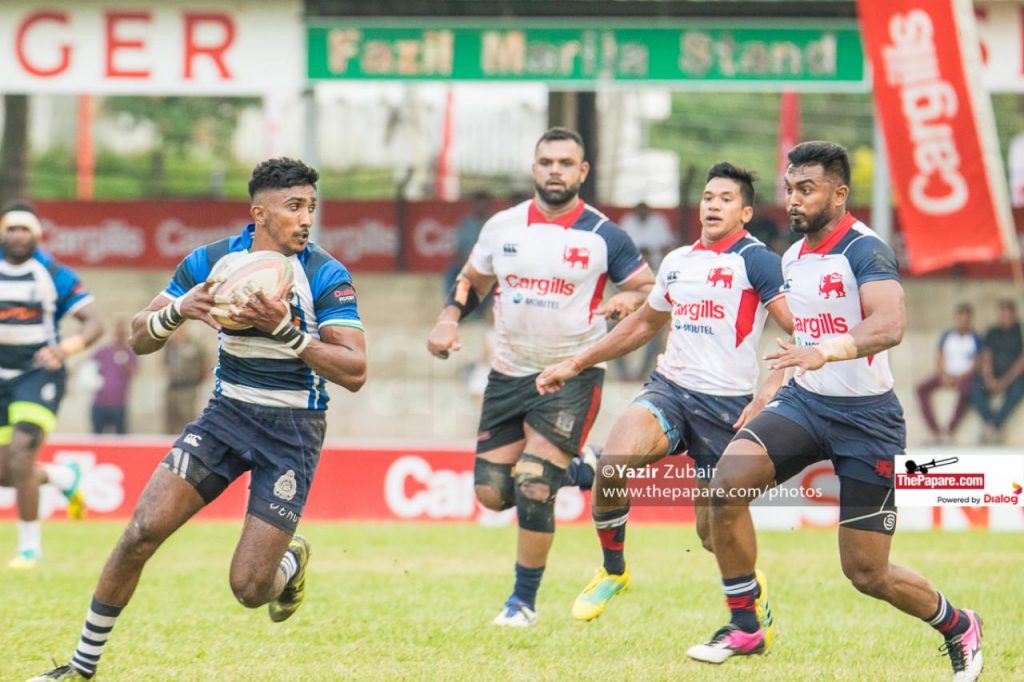 Prediction: CR to win by 1-12
Army SC v Air Force SC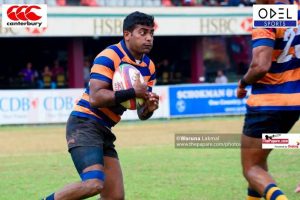 What seems like a straightforward result where Army should bounce back to ground the bottom dwellers, may not seem so. Fools gold if you expect an easy win.
Despite their giant-killing form line against Kandy and then Navy, dropping off the bridal at vital stages to CR, highlighting patches of inconsistency in their playing patterns. It is a struggle to find a cause as to why Army can't shift into that fifth gear, being the most well-conditioned side of the league.
Read more: Army slay another giant at Welisara
Air Force has been off the radar but put enough pressure to force 15 penalties vs Havies, who eventually bloused them out. Again, inconsistency has plagued them. The form line suggests they have no chance but only they will know if a surprise is around the corner.
Prediction: Army to win by 1-7
Havelock SC v Police SC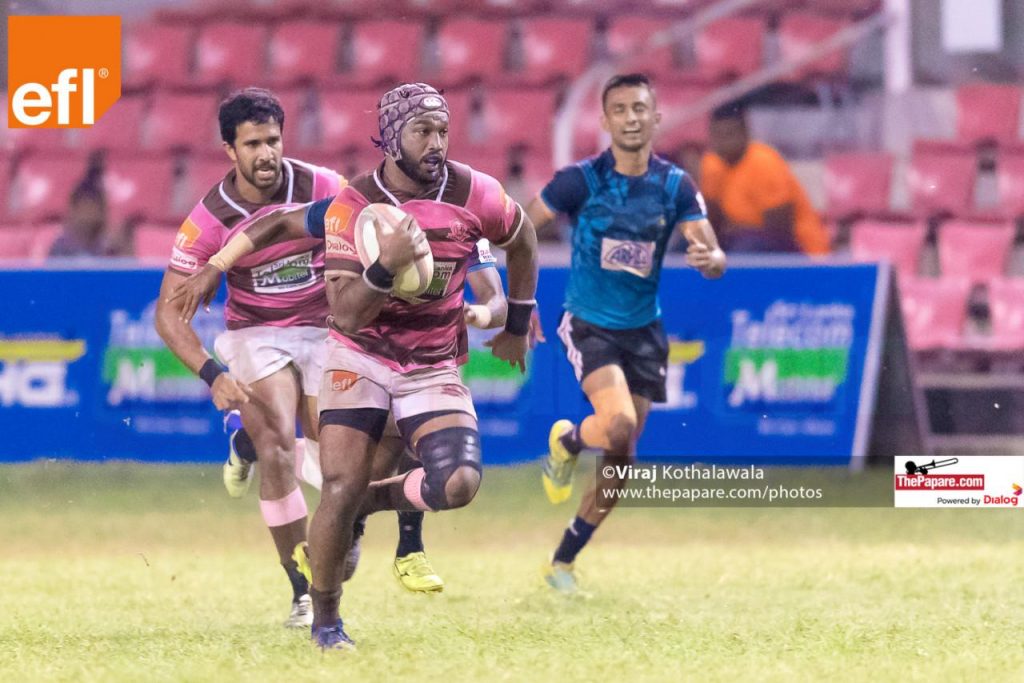 The most intriguing game to analyze and predict this week. Two sides who have very different styles and contrasting playing rosters.
Havelocks are a team who are artful at slowing the game down to a grind at the breakdown, releasing tackled players at the 11th hour. They have got away with it (except when Charles Brown officiated in round 1 Vs Kandy) and have suited their style to a T. Conceding penalties regardless, it can eventually hurt them. Negated by an excellent set-piece, they sit second on the table.
Police. Well, the team who scream "fill the jug with milk and drop it on the floor". This on the back of impatience and inexperience. Easily, the best " coached" team in the comp., provided they keep spinning it wide and move the Havies side to side, an upset is on the horizon. Is this that week where the Yo-Yo form comes good? Flip a coin? … maybe.
It is a long shot at odds but I like the prospect of an outside the box result. Although, on paper Havelocks should roll them over with ease.
For this very reason, I'm going for a low percentage call.
Prediction: DRAW or Police by under 7 points.
Statistics track and stack:
S Maduwantha Vs T Wijesinghe. Predicting a shootout where both players cross 11 points + each for their respective teams. Suggested final scorelines of 38-24 to Kandy.
Video watch predictor:
S Sivaraj and K Dixon to make 41+ run meters combined for CR&FC.

B Piyarathne to score at least 1 try for Navy SC.

A total of 47+ penalties awarded in all 4 games.
Disclaimer: The views and opinions expressed in this article are those of the author's and do not necessarily reflect the official policy or position of ThePapare.com