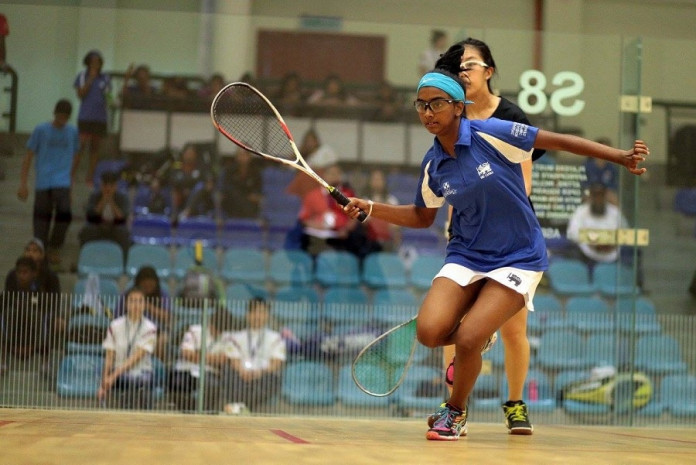 Sri Lanka fared poorly at the 23rd Asian Junior Individual Squash Championship in Kuala Lumpur with all the players having made early exits from the tournament.
The 23rd Asian Junior Individual Squash Championship is organised in partnership with the Asia Squash Federation and the tournament in Malaysia kicked off on the 20th of September at the National Sports Complex in Bukit Jalil with the participation of 180 players from the Asian continent. The tournament was held under three age groups; under 13, under 15, under 17 and 19 in both girls and boys categories.
Sri Lankan top seed and Commonwealth Youth Games bronze medallist, Mihiliya Methsarani, who was participating in her final junior individual squash championship, had to bow out in the second round of the under 19 girls' draw facing defeat to 16th seed Teh Min En. The scores read 6-11, 11-6, 11-5, 11-2 in favour of the Malaysian national Min En.
The other two players in the under 19 draw, Wasundara Suwaris and Fathoum Issadeen could not progress beyond round 1. Mihiliya Methsarani will now face Mami Sakai of Japan in the under 19 consolation draw tomorrow (24th).
None of the players in the under 17 girls' division could move beyond the first round and it was the same case in the under 19 boys' category. The four contestants in the in the boys' under 17 draw, Heshan Balasuriya, Manura Perera, Raveen Nanayakkara and Osandha Nilakshana had no luck in the main draw.
In the girls' under 15 age category, Sameera Sukhana Deen took her winning chances forward, defeating Amna Fayyaz of Pakistan 11-7, 5-11, 11-5, 11-8 but had to call it quits in the second round of the draw facing the top seed in the category Aifa Azman of Malaysia.