WATCH THE HIGHLIGHTS OF 2ND ROUND – WEEK 7
RECENT
After a successful 2016/17 Dialog Rugby League, the Dialog Clifford Cup will commence this Friday as the eight teams will face each other in...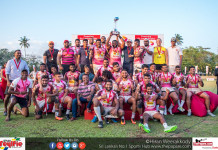 Havelocks SC beat Navy SC 36 points to 28 in their final fixture of the Dialog Rugby League today and managed to secure 2nd...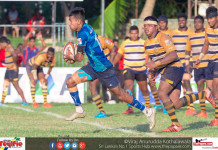 Army sports club and Air force sports club played their final game of the Dialog rugby league today at Longdon place. Airforce won comprehensively...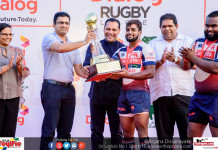 Despite some drawbacks this season, the rugby Giants from the hill country retained their League title for the 3rd year in a row after...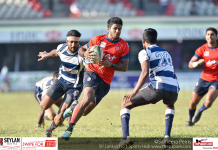 Under performing CR & FC managed to end their Dialog Rugby League campaign with a win, despite another lackluster performance against a resurgent Police...
Points Table – Week 14
| Position | Club | P | W | D | L | Total |
| --- | --- | --- | --- | --- | --- | --- |
| 1 | Kandy SC | 14 | 12 | 0 | 2 | 75 |
| 2 | Havelocks | 14 | 12 | 0 | 2 | 69 |
| 3 | Navy SC | 14 | 10 | 0 | 4 | 57 |
| 4 | CR & FC | 14 | 7 | 0 | 7 | 47 |
| 6 | Army SC | 14 | 5 | 0 | 9 | 34 |
| 7 | Police SC | 14 | 3 | 0 | 11 | 22 |
| 5 | Air Force | 14 | 7 | 0 | 7 | 40 |
| 8 | CH & FC | 14 | 0 | 0 | 14 | 2 |