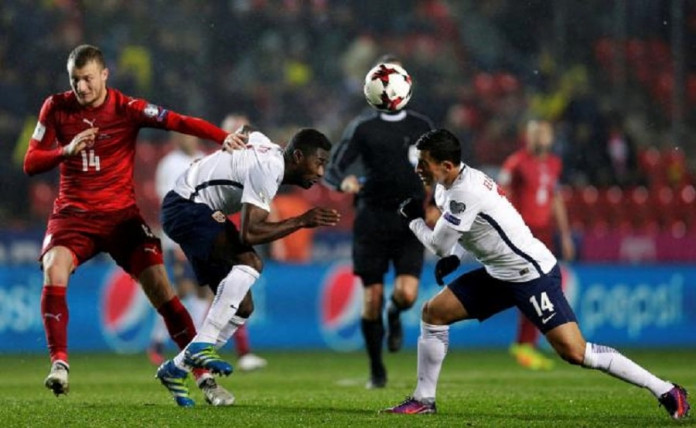 Czech Republic's Michael Krmencik scored 11 minutes into his debut and Jaromir Zmrhal added a second on the hour mark as the they beat Norway 2-1 in a battle between two sides that had previously struggled in their World Cup Group C qualifiers.
Krmencik fired home Ladislav Krejci's pass from close range to open the scoring as Norway's defence stood flat-footed, and Zmrhal added a second, set up by Borek Dockal's pass before he slid in the finish through the legs of keeper Rune Jarstein.
Despite Josh King pulling a late goal back for the visitors, the Czechs held on for a win that puts them in fourth place in the group on five points, seven behind group leaders Germany and two behind Northern Ireland and Azerbaijan.
Norway's qualification hopes look increasingly bleak, having picked up just three points after four games, with only San Marino, still without a point, below them.