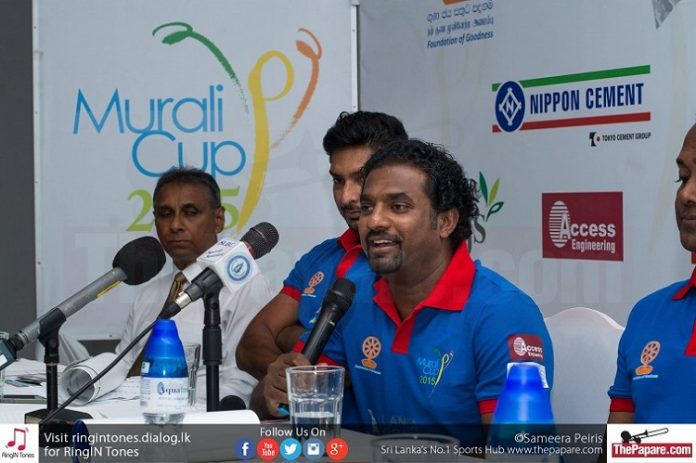 World's highest wicket-taker Muttiah Muralitharan says Sri Lanka have little chance of winning a Test match during their current tour of India.
The first game of the three-match series gets underway in Kolkata on Thursday (November 16), with the visitors never having won a Test match in India in 17 attempts.
"Our chances of winning a Test match in India, I would say, are slim. All teams have struggled to compete in India. In the last 13 years only two teams have won a series in India. They are ranked number one in the world at the moment, our Test cricket seems to be doing okay, but we are struggling in shorter formats of the game. This will be a tough series and the characters of our boys will be tested," Muralitharan said in an interview with Cricbuzz.
Muralitharan, who retired from Test cricket in 2010, played four series in India between 1994 to 2009 but failed to win a Test match for his team.
"When I played against India, they had the world's best batting line-up. Their batting was stronger than now I would say. If you take that batting line-up, they had [Virender] Sehwag, [Gautam] Gambhir, [Rahul] Dravid, [Sachin] Tendulkar, [Sourav] Ganguly, [VVS] Laxman and [MS] Dhoni batting from one to seven. Some of them are all-time greats of the sport and it was a tough task for us," Muralitharan recalled.
"Similarly, we too were quite strong at home. Despite such a good side, India failed to win a series in Sri Lanka for some 22 years. We have some happy memories having made things tougher for them. It has been a superb rivalry and some closely contested games. That's what the sport wants. There were some series where all games were drawn. In 1997, we played five Tests, two at home and three away and all games were drawn. Both teams had some quality batsmen.
The closest a Sri Lankan team with Muralitharan came to beating India in a Test match was in Ahmedabad in 2007. Having reduced India to 34 for 4 in the first innings, Sri Lanka went onto take a lead of more than 300 runs, but despite more than 130 overs available, they failed to bowl out the opposition in the second innings.
"We had our chances. We were very close, but that's how things happen in Test cricket," Muralitharan went onto add.
In the current series, after the first game in Kolkata, the teams will travel to Nagpur for the second Test followed by the last one in Delhi.